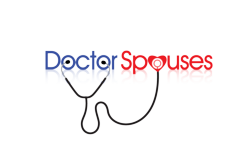 Our goal is to provide an online resource where spouses and those in relationships with medical students and doctors can come together for support.
Flushing, NY (PRWEB) February 28, 2013
DoctorSpouses, a new membership website providing support for spouses and significant others of medical students, residents and practicing physicians is set to launch on March 1, 2013. The goal of the site according to the founder, Laura Spawn, is to provide an online resource for spouses and those who are in relationships with medical students and doctors, where they can feel comfortable asking for advice and support, as well as finding those they can connect with in the medical community where they are located. Mrs. Spawn is the wife of a fourth year medical student and said that she has felt the need in her own life for an online gathering place where she can connect with other spouses that are traveling the same path.
The site will offer a number of benefits that cater specifically to doctor's spouses including state directories of medical spouse organizations and auxiliaries, online social clubs for book reading, cooking and exercising, and monthly giveaways.
Other benefits members will enjoy include-
-Access to the 'Ask a Physician Financial Advisor' service, started for beginning physicians and their families to receive professional financial advice for general questions from a certified financial advisor who specializes in physician finances.
-Exclusive negotiated discounts with online businesses offering services or products, including clothing, children products, web services and more.
-Subscription to the DoctorSpouses Edge, an e-newsletter written by doctor's spouses for doctor's spouses, featuring advice, stories and tips for those navigating a medical relationship.
-Online support forum and a classifieds section for spouses and significant others in all stages of medical training and careers.
With the launch of DoctorSpouses on March 1st, the site will be hosting giveaways in each of their online clubs as well as their 'Spouses Say' Giveaway. Prizes include gift cards, kitchen gadgets and more. The goal of DoctorSpouses is for the site to become a well-known supporting entity to assist spouses and partners in medical relationships, providing a forum for discussion and a community where spouses can be excited to become involved.
For media or partnership inquiries, please send an email to Laura Spawn at contact(at)doctorspouses(dot)com.