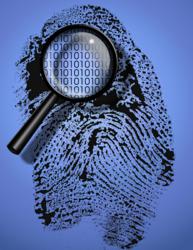 In a world where our lifestyles are so interconnected with technology, it should come as no surprise that digital evidence can often be the instrument that shifts the scales of justice to favor one side over the other.
New York, NY (PRWEB) May 28, 2013
A murder trial currently being heard in Durham by Superior Court Judge Orlando Hudson, the State of North Carolina vs Raven S Abaroa (Case #: 2010001087 CRS), is proving just how pivotal sound computer forensics and electronic discovery (eDiscovery) can be. The crime took place in April of 2005, but a hard drive from the victim's work computer and a couple of CDs, with potentially crucial digital evidence, somehow fell through the discovery cracks and didn't resurface until the 25th of May – 2013! While the outcome of the case has not yet been decided, "electronic discovery is in a position to turn this whole case on its head," said Joe Caruso, founder and CEO of Global Digital Forensics, a company with plenty of real-world electronic discovery experience under the hood in both criminal and civil cases, as he discussed what stood out to him about this trial so far.
The power of digital evidence
"In a world where our lifestyles are so interconnected with technology, it should come as no surprise that digital evidence can often be the instrument that shifts the scales of justice to favor one side over the other. So dealing with the identification, acquisition analysis and production of digital evidence, or eDiscovery (Electronic Discovery), in a proper, documented, repeatable and defensible manner is paramount. In this case, it's shocking that the work hard drive belonging to the victim herself was essentially left in limbo for eight years, but the piper is calling, and he wants to get paid."
Words no lawyer wants to hear
"How large an error can something like that turn out to be? Well, there have already been two motions for dismissal, and words like "sanctions," "negligence," and even worse, "willful negligence," were being tossed around by the court and parties, not to mention the worst word of all for a prosecutor, "dismissal," built right into the name of the motions themselves. Even if the prosecution survives the motion practice, the damage to the prestige, credibility and transparency of the government's case is both difficult to gauge and impossible to ignore."
"So far they dodged those bullets, but there is still plenty of time on the clock. One bullet they didn't quite dodge though is the computer forensics analysis done by a computer forensics examiner hired by the defense once they learned about the drive, which he performed in just a couple of days after it finally resurfaced."
"The lesson here? From the onset of any case, civil or criminal, you should have a professional, competent and reliable third party computer forensics and ediscovery vendor involved. That way you can be sure the case will be viewed through the eyes of someone that lives and breathes data, all the possibilities will be explored as to where important data may be hiding, a meticulous chain of custody will be maintained, all work will be performed in an acceptable and defensible manner, and, with GDF experts at least, you'll have a competent and knowledgeable expert witness in the end to explain everything that was done and what was found in a way that's easy for everyone to understand, regardless of how tech-savvy they may be, while also being able to stand up to the white-hot scrutiny and gotcha questions that are inevitably brought to bear by counsel."
The current can change fast in the digital world, don't get swept away.
"Since this crime took place in 2005, the golden ticket to roll back time and take a peek into the people and personalities involved will most likely be found in email form. While there was a smattering of discussion based on a fledgling MySpace account and some digital photos, the real meat is in email correspondence and the Internet browsing history. It's hard to imagine that when this crime occurred, Facebook was still limited to Harvard students, and now that one social networking site has over a billion active users, or roughly one in seven of every human being on the planet. Couple that with the explosion in smartphones, tablets and other digital devices, and it's easy to see that unless you are on the ball regarding trends and technologies, you will be severely hampered in the rough and tumble world of electronic discovery and the digital evidence it's built on. But it takes a full-time commitment to stay current and formidable as technologies and the way people use them continue to evolve. That's what we do, so law firms and lawyers can concentrate fully on what they need to do, which is everything in their power to win their clients' cases."
In this digital day and age, Global Digital Forensics is formidable ally when it comes to the identification, acquisition, analysis, production and expert testimony relating to electronic evidence, always using only industry proven and accepted methods and procedures so any evidence found remains pristine and admissible. GDF's experience and savvy in dealing with some of the most complex ESI situations imaginable and unrivaled expertise during those initial and crucial tone-setting steps, like the meet and confer or discovery conference, will ensure the best chance for litigation success. Because with Global Digital Forensics on the job, those are opportunities to seize an early advantage, not a burden to be endured. And because Global Digital Forensics is highly experienced in virtually any type of digital media, should the trail lead to networks, smartphones, tablets, mainframes, webmail or even social networking sites, GDF can seamlessly transition to help clients find and make the most out of virtually any type of electronic evidence involved, wherever it resides.
*Global Digital Forensics is a recognized leader in the fields of computer forensics, eDiscovery, cyber security and emergency incident response. To speak with a digital evidence specialist about your unique situation, or any other computer forensics, eDsicovery or cyber security needs involving Electronically Stored Information (ESI), call 1-800-868-8189 anytime 24/7, or visit http://www.evestigate.com for more information. The call and the initial consultation are free.