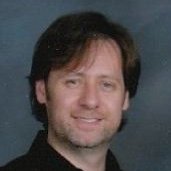 Greg will be instrumental in helping us grow our traditional and custom software business.
New York, NY (PRWEB) June 19, 2013
Greg Bailey has accepted the Director of Business Process and Implementation position at Enhanced Retail Solutions (ERS), a top provider of solutions to suppliers of the retail industry for use in analyzing their products' retail point of sale (POS) and trends as well as improving inventory productivity through its Forecasting and Supplier Sourcing and Planning software.
Greg brings 22+ years of retail operations, product development, textile design, and sourcing knowledge along with 21 years experience as a technologist, project manager and business process liaison at JCPenney. Greg played a key role in a company-wide Cycle-Time Reduction endeavor and subsequent PLM system implementation. Greg also led an initiative, with ERS, to build and implement a supplier planning and forecasting system for their Strategic Sourcing division and continues to provide process and project management support to further enhance this software. After leaving JCPenney in 2012, Greg spent several months as a contractor for Academy Sports & Outdoors, providing product development, sourcing process and PLM technology expertise.
"We worked closely with Greg during his tenure at JCPenney," said Jim Lewis, Founder and CEO at ERS. "We have been impressed with his attention to detail and ability to drive successful implementations. Greg will be instrumental in helping us grow our traditional and custom software business."
About Enhanced Retail Solutions LLC
Enhanced Retail Solutions is a New York based software and consulting firm specializing in retail point of sale (POS) analysis and Demand Planning for the manufacturer and their retail partners. ERS' state of the art software tools and consulting deliver critical data quickly, easily and cost effectively, adding over one hundred million dollars to their clients' bottom line. ERS' broad customer base includes industry leaders in the Apparel, Footwear, Home Textile, Toy, Home Décor, Home Improvement, Electronics, Consumer Products, Housewares and Food Industries. For more information, visit http://www.EnhancedRetailSolutions.com.