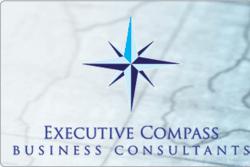 Your company can benefit from our pre-qualification questionnaire writing service by receiving a submission that has been completed to the highest standard … Meaning that you can win new business, gain market share and/or maintain your profits.
London, UK (PRWEB) June 29, 2013
Securing yet another successful bid for one of its retained clients in the construction industry, the bid management services of Executive Compass® are perhaps more critical today than ever before. With recent estimates from the Office of the National Statistics (ONS) showing a 6.5 percent drop in overall construction output for the first quarter of this year and the Construction Trade Survey revealing a 29 percent fall in private housing works, contractors, builders, and other companies involved in the industry are coming up against harsher competition for winning contracts.
The latest win from Executive Compass® opens up opportunities that construction companies may want to consider. The UKAS (United Kingdom Accreditation Service) ISO 9001:2008 certified firm mostly develops and writes submissions meant for the construction industry. Its team of brilliant bid and tender writers and bid management directors works with different construction companies, from global to regional. The contracts that Executive Compass® deals with have award values ranging from a low of $100,000 to a high of $300 million.
The most recent successful submission was achieved through a well-completed pre-qualification questionnaire (PQQ), which gave the client a score of over 95 percent. But Executive Compass® stopped short of disclosing further details that led to its success. The leading bid management firm did, however, reveal why some companies fail to acquire certain projects.
Neil Capstick, managing director of Executive Compass®, says: "The problem occurs when members of your bid team are only dealing with one sort of pre-qualification questionnaire (PQQ) and tender. There is initially an issue of complacence resulting from previous successes — but just because something has worked in the past, it doesn't mean that it will work again. The procurement process is constantly changing and companies require fresh responses and new ideas to stand out from the crowd."
According to Executive Compass®, the PQQ may well be the most critical element in the bid process as favourable results at this stage lead to an invitation to tender. The bid management firm shares its four-fold PQQ service: 1) competitive and cost effective means to complete PQQs, 2) ISO 9001:2008 quality assurance systems deliver superior submissions, 3) fast turnaround, and 4) complimentary formatting and template design, when needed.
Capstick remarks, "Your company can benefit from our pre-qualification questionnaire writing service by receiving a submission that has been completed to the highest standard and ensures that you comply with all of the requirements outlined in the document. Meaning that you can win new business, gain market share and/or maintain your profits."
Capstick also touches on the benefits of putting them on retainer. He says, "Working on a retention basis, our writers can be contacted at any time to provide whatever services you require. If a key member of your team is suddenly unavailable for a particular reason, we can maintain your current capacity without the need to hire more staff … The retainer is discussed in advance and is payable in a monthly fee, giving you a set number of days' service a month which can be called upon at any point.
Aside from accomplishing high-quality PQQs, Executive Compass® also evaluates the company's chances of winning a contract. In some instances, some companies might not actually be able to meet the requirements hinted in the PQQ. By analysing the company's current capacity and the questions listed in the PQQ, Executive Compass® helps companies make sound decisions on submissions in order to avoid lost investments from failed bids.
Executive Compass® secures millions of pounds of newly obtained businesses for companies in various industries. The bid management firm works with companies engaged in, among others, marketing and design, print and publishing, health and social care, facilities management, property maintenance, asbestos services, recruitment, security, and gas servicing.
While industry reports indicate a sharp decline in construction works, contractors and builders maintain that construction is still a £100-billion sector and a huge contributor to jobs and output. As such, relevant government agencies are working to improve prospects and sentiments, especially in the housing and infrastructure sectors. Positive growth may soon be reported later in the year and construction companies would do well to invest in a bid management firm that can guarantee winning contracts — at the initial stage of the bid process.
For more on the PQQ writing services, bid and tender writing services, and other bid management concerns, get in touch with Executive Compass® today.