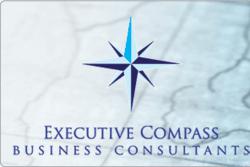 Once we have worked with a client a couple of times, completing PQQs and tenders becomes not only cheaper, but far easier, and the success rate keeps increasing.
London, UK (PRWEB) June 30, 2013
According to a recent post on Executive Compass'® blog, public sector construction contracts contribute more than £37 billion or roughly 40% of the total construction output in the United Kingdom annually. However, nine out of 10 of small and medium scale enterprises (SMEs) or more than 40% of these fail to win public sector contracts. Apart from these, the success rate of these SMEs in bidding for works in the public sector has considerably dwindled in the last five years.
In order to stem this downward trend, the Federation of Master Builders (FMB), a non-profit organisation established to promote and protect the interests of SME building firms, has proposed a few measures that will help level the playing field among smaller firms against their bigger counterparts.
Among the measures proposed by the FMB are a review of the current limitations being imposed upon SMEs bidding for work in public sector construction and the proposal to use the organisation's regional online portal to advertise opportunities in the public sector.
But perhaps, one of the major proposals FMB has put forward is that construction firms should only be required to submit only one pre-qualification questionnaire (PQQ) annually. However, the organisation qualified that submitting a single PQQ can be changed should other relevant circumstances arise or if the contract requires more information from the builder. In addition to this, FMB has suggested the use of Publicly Available Specification 91 or PAS 91 to be used as the standardised PQQ for construction.
FMB's study and proposals highlight not only the barriers faced by SME construction firms, but more importantly, the need for reliable bid management and tender support, either internally or through the service of a PQQ, bid and tender specialist like Executive Compass®.
One of the main problems faced by firms with their own team handling PQQs and tenders is complacency, wherein teams rest their laurels upon previous successes, which in turn disables them from handling the need to constantly update and evolve to make them stand out against other companies bidding for the same contract.
Neil Capstick, managing director of Executive Compass®, says, "Hiring a bid management team can revitalise your bids and provide you with new, quality content to use in current and subsequent bids."
Executive Compass® has an expert team of bid writers and can provide a firm's current team with the quality content it needs. Executive Compass® can even review a firm's current answer library and show it exactly what needs to be changed in order to keep winning bids. This is done through a site visit wherein Executive Compass'® team conducts visits to learn more about your business, eventually transferring that knowledge to the document.
Getting the services of a bid writing team can help construction firms prevent the loss of contracts during peak periods. But apart from that, it is also a cost-effective measure.
Capstick adds, "Once we have worked with a client a couple of times, completing PQQs and tenders becomes not only cheaper, but far easier, and the success rate keeps increasing."
For more information on PQQ writing services, bid and tender writing services, and other bid management concerns, get in touch with Executive Compass® today.