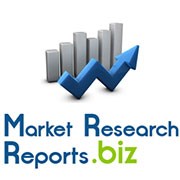 Albany, NY (PRWEB) July 28, 2013
The express delivery market is the fastest growing segment in the overall logistics industry. Express market provides integrated, time-bound, door-to-door, delivery services to multiple industry businesses as well as to individual customers. Both documents like letters, trade documents, applications, cheque books as well as non-documents like equipment parts, electronic products, spare parts, trade samples are shipped through express services.
To check out the Complete table of contents, visit: http://www.marketresearchreports.biz/analysis-details/global-express-delivery-market-report-2013-edition.
The express business is cyclical and highly sensitive to fluctuations of trade flows and global GDP. Most of the express delivery companies witnessed a slower growth in their revenues in 2011 due to financial turmoil in Europe, slowdown in Asian exports and volatile fuel prices. The industry is expected to deliver positive results in the coming years due to growing importance of E-commerce and the resulting growth in business-to-consumer (B2C) market. Asia Pacific and Latin America are high growth markets for the industry in line with economic growth in these areas. Key issues faced by industry include rising fuel prices, high operating costs and strict regulations.
Browse all report of this category visit - http://www.marketresearchreports.biz/category/166.
Express service providers serve both domestic and international markets depending on the company's capabilities. The share of domestic market, in terms of volumes and value, is higher than that of international market though international market has significant contribution in terms of value. The global industry is dominated by the top four players, but there are many other players that make the industry highly competitive. UPS, FedEx, DHL and TNT together account for more than half of market share in overall express industry.
The current report provides an overview of global express delivery market. It discusses the market size, segments, growth drivers, trends and challenges. The key players are profiled with their strategies for this market. The report also covers the major markets – the US, Europe, and Asia (China and India).
Browse all the report of this publisher visit: http://www.marketresearchreports.biz/publisher/24.
By combining SPSS Inc.'s data integration and analysis capabilities with our relevant findings, we have predicted the future growth of the industry. We employed various significant variables that have an impact on this industry and created regression models with SPSS Base to determine the future direction of the industry. Before deploying the regression model, the relationship between several independent or predictor variables and the dependent variable was analyzed using standard SPSS output, including charts, tables and tests.
For Premium Market Research Reports visit - http://bccresearchreports.blogspot.com/.
Table of Content
1. Overview
1.1 Express Delivery
1.2 Supply Chain Analysis
2. Express Delivery Market
2.1 Market Size
2.2 Segmentation by Product Lines
Domestic
International
2.3 Geographical Segmentation
3. Regional Analysis
3.1 The US
Market Value
Domestic
International
3.2 The Europe
Market Value
Domestic
International
Regional Breakdown
End Markets
Market Share
3.3 Asia
3.3.1 China
Market Value
Market Segmentation
Market Share
3.3.2 India
Air Express
Ground Express
Domestic
International
4. Market Analysis
4.1 Growth Drivers
4.1.1 Improvement of Global Economy
4.1.2 Rising Global Trade
4.1.3 Growth in ECommerce
4.1.4 Rising Urban Population
4.2 Market Developments
4.2.1 Emerging Sectors like Pharmaceuticals
4.2.2 Own Internal Logistics Network by ECommerce Firms
4.2.3 B2C as an Important Growth Segment
4.3 Key Challenges
4.3.1 Rising Fuel Costs
4.3.2 High Operating Costs
4.3.3 Strict Regulations
To buy the copy of this report visit: http://www.marketresearchreports.biz/analysis/166813.
5. Competitive Landscape
Competitive Overview
Market Share
6. Company Profiles
6.1 FedEx Corp
6.1.1 Business Description
6.1.2 Financial Overview
6.1.3 Business Strategies
Expansion through Acquisitions
Focus on Modernizing Aircraft Fleet
6.2 United Parcel Services
6.2.1 Business Description
6.2.2 Financial Overview
6.2.3 Business Strategies
Upgrade Technological Solutions
Expanding Business Networks
6.3 Deutsche Post World Net (DHL)
6.3.1 Business Description
6.3.2 Financial Overview
6.3.3 Business Strategies
Expand in New Markets
Strengthen Courier Services
7. Market Outlook
7.1 Market Forecast
7.2 Forecast Methodology
7.2.1 Dependent and Independent Variables
7.2.2 Correlation Analysis
7.2.3 Regression Analysis
World Merchandise Trade Volume Annual Growth (20082013P)
Dependent & Independent Variables (2005–2011)
Correlation Matrix
Model Summary – Coefficient of Determination
Regression Coefficients Output
CEP Market Segments
Key Stages of a Typical Express Delivery
Global Express Delivery Market (20032011)
Segmentation of Global Express Delivery Market by Product Lines (2011)
Market Size of Domestic and International Express Markets (2011)
Domestic & International Express Market Size by Regions (2011)
Market Size of the US Express Delivery Market (2011)
The US Domestic Express Market (20032011)
Market Players in Domestic Express Market in the US (2011)
Market Players in International Express Market in the US (2011)
European CEP Market Revenue (20092011)
European CEP Market Shipments (20092011)
Breakdown of Europe's CEP Market by Country (2011)
Marker Size of European Express Market (2011)
Express Delivery Sector Sales Revenue by Country (2010)
Employment Supported by the Express Delivery Market in Europe (2003 vs 2010)
Europe The Express Delivery Industry's Main Client Sectors (2010)
Market Players in Domestic Express Market in Europe (2011)
Market Players in International Express Market in Europe (2011)
China Express Industry Market Revenue (20052011)
China ECommerce Market Size of Transactions (20082014E)
Cargo and Mail Transportation Volume in China (20052011)
China Express Delivery Market by Location (2011)
China Domestic Express Delivery Market Players' Shares (2010)
International Express Delivery Market Players' Shares (2010)
Recent Mergers and Acquisitions in China in Express Market (2011)
Organized Air Express Sector Market Size in India (20112015F)
Organized Ground Express Market Size (2011A2015F)
IndiaShipment Share by Volume and by Value (201112)
India Shipment Share by Destination (201112)
Global GDP (20012011)
World GDP per Capita (20052011)
World Merchandise Trade by Value (20052011)
Global ECommerce Sales (20102013F)
Online Retail Sales in the US and Europe (20122017F)
Global Urban Population (20052011)
B2C Ecommerce Revenues in the US (20092014F)
Average Annual Jet Fuel Prices (20082012)
Market Shares of Major Global Express Players (2011)
FedEx Corp Revenue Breakup by Segments (FY12)
FedEx Corp Annual Revenues (FY08FY12)
UPS Revenue Breakup by Segments (2012)
United Parcel Services Annual Revenue (20082012)
DHL Revenue Breakup by Segments (2012)
DHL Annual Revenue (20082012)
Global Express Delivery Market Forecast (2011A2016F)
Contact Us
Tel: +1-518-618-1030
USA – Canada Toll Free: 866-997-4948
Email: sales(at)marketresearchreports(dot)biz
Website: http://www.marketresearchreports.biz/
Blog: http://mresearchreports.blogspot.com/
Blog: http://marketsbuzz.wordpress.com/