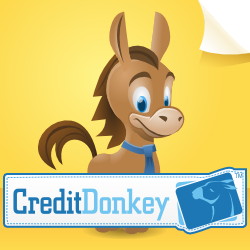 skills like reading a bank balance statement to personal values like giving to charity
Los Angeles, CA (PRWEB) June 12, 2013
Every parent wants their children to develop strong financial habits but may struggle to find ways to communicate about money with a 5-year-old who wants every toy they see, or with a teenager who doesn't fully understand what it means to take on debt. A new infographic from CreditDonkey.com sets out a step-by-step process for helping children develop their money skills.
Infographic: http://www.creditdonkey.com/kids-and-money.html
"Even simple things like comparing prices or understanding the value of saving money don't come to us automatically," said Charles Tran, founder of CreditDonkey.com, a credit card comparison and financial education website. "Parents need to think about how to communicate with their kids about these issues, and it's best if they can start early."
The infographic offers age-appropriate tips on issues including:

Teaching kids about wants versus needs
Using an allowance as a teaching tool
Introducing credit cards and bank accounts
Helping teens as they start work or try running their own businesses
This feature breaks down the journey from discussing spending and saving with small children to introducing teenagers to certificates of deposit and checking accounts.
"A financial education involves everything from skills like reading a bank balance statement to personal values like giving to charity," Tran said. "These are lessons that will last a lifetime."
To view the full infographic, visit http://www.creditdonkey.com/kids-and-money.html.
CreditDonkey.com publishes credit card reviews, deals, and tips to help Americans make informed credit decisions. Families and college students can visit CreditDonkey.com to find information about credit card options that suit their needs.