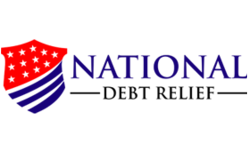 Needs are fairly limited as the article explains. Wants on the other hand, are in abundance. When a consumer knows the difference, they are able to make smarter spending choices.
Miami, FL (PRWEB) June 08, 2013
American Fair Credit Council member, National Debt Relief, continues to educate consumers about personal finances with a recent publication on their website. Believing that personal finance is an important part in the battle against the overall consumer debt problem, the company is intent on giving consumers as much information as they possibly can.
On May 26, 2013, they published an article entitled, "6 Critical Financial Concepts You Must Know." Thanks to years of experience, the leading debt relief company was able to come up with a list of 6 important concepts that will keep consumers from putting their finances in a critical situation.
The first concept that they shared to readers involve the difference between wants and needs. The article encourages consumers to know the difference between what they need in their life and what is a mere want. Needs are fairly limited as the article explains. Wants, on the other hand, are in abundance. When a consumer knows the difference, they are able to make smarter spending choices.
The next financial concept is all about accepting the reality known as scarcity. Most consumers refuse to accept and be bound by the limited finances that restrict their lifestyle. This is something that has to be embraced because living within one's means will keep debt away. The debt relief company has worked with thousands of clients who got into a debt situation because of irresponsible credit use. Their need to make credit purchases because of cash shortage led to future suffering because their debts made life a lot harder and more restrictive.
The article also mentioned "opportunity cost." What the company wishes to impart is the lesson of foregoing something in order to acquire something else. The article cites examples of students spending a lot of money for tuition. They forego using that amount for something else in exchange for a chance to earn thousands upon getting a degree. Analyzing opportunity costs will give consumers better decisions about their expense priorities.
The fourth financial concept comes as a warning to avoid the "hedonistic treadmill." The article defines it as having expectations rise. For instance, buying that big TV will bring happiness that will eventually fade away. As that fades, consumers begin to look into more expensive possessions that they believe will make them happier. The article suggests to look beyond what the wallet can afford in terms of happiness.
The fifth concept discussed in the article is all about the "sunk" costs that are expenses that cannot be recovered. The article advises that consumers should refrain from throwing money into expenses that will not do them any good. For instance, refraining from cashing out loss stocks because the consumer is unable to accept defeat only wastes away the money that could have been invested in something else.
Lastly, the article encourages readers to know the time value of money. A dollar today may not hold the same value in the future. This calls in all sorts of investment opportunities that must be weighed, calculated and prioritized over unnecessary spending.
All of these financial concepts are seemingly simple but when ignored can turn to drastic results for the consumer. The debt relief company wishes for no one to go through another debt situation.
Recently hailed as the leading debt settlement company by TopTenReviews.com, National Debt Relief is admired for providing adequate information about all type of debt relief options and personal finance. This recent post reveals just how truthful that review was.
To read the whole article, visit the National Debt Relief website.