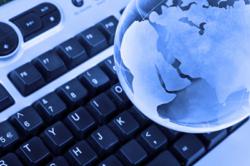 How many businesses have all of their intellectual property, client data and other PII (Personally Identifiable Information) fully exposed to intruders without even knowing it?
New York, NY (PRWEB) February 06, 2013
Last week, The New York Times (NYT) revealed details about a successful long term hacking campaign against them, and they are publicly pointing fingers at China. Not to be outdone, The Wall Street Journal (WSJ) and the Washington Post (WaPo) quickly followed suit with similar cyber-war stories of their own. But recognized and respected organizations like these are certainly not the only ones suffering repercussions from large scale cyber attacks, businesses and agencies of all sizes are being caught in the crosshairs as well. Global Digital Forensics offers cyber security solutions which are specifically tailored to meet each client's unique needs.
"When hacking stories come out involving well-known and widely trusted institutions like The New York Times, The Wall Street Journal and The Washington Post, it makes for headlines that draw a lot of eyeballs and attention," said Joe Caruso, founder and CEO/CTO of Global Digital Forensics (GDF) while discussing these recently revealed intrusions. "But there is another, even bigger story right below the surface of notable hacks like these which unfortunately gets somewhat lost in the bright spotlight which tends to focus on the big, familiar names, and it's revealed almost every time cyber investigators try to track the origin of these kinds of sophisticated, long-term attacks."
"Sophisticated attacks don't follow a straight line right back to a perpetrator's system, that would make it ridiculously easy to identify the offender and put a stop to it, and maybe even get a little justice. Instead, the attacks are routed through other compromised systems to cover their tracks. According to the report in this case, the trail included compromised university systems, small businesses and even individuals' systems all being used by the attackers, and that's what I find scary. Putting aside the big name end-game targets for a minute, how much information is at risk from all those compromised systems along the way? How many businesses have all of their intellectual property, client data and other PII (Personally Identifiable Information) fully exposed to intruders without even knowing it? To me, that's the bigger story, simply because there are so many victims out there that don't even know they've been victimized yet and so much sensitive ESI (Electronically Stored Information) has been, and is still being exposed ."
"For years we've been assisting hospitals, universities, financial institutions, businesses and corporations of all sizes to deal with the constantly evolving threats on the digital frontier. And so far we have never done a cyber threat assessment, or a penetration test without finding numerous ways to help improve the client's cyber security posture. Our background in dealing with such a diverse range of customers and such a wide array of threat verticals gives us great insight not only into the threats they face, but also how industry specific technologies are used and how they must conform from a regulatory compliance standpoint. And that means eliminating a lot of the guesswork and mistakes new players in our field often have to go through, while providing streamlined and effective solutions that don't wreak havoc on the all-important bottom line."
"The truth is, everyone is at risk. And until every organization with a presence online routinely addresses the reality of cyber security threats, proactively, not only after an incident has been identified, the consequences can not only devastate their own organization, but the ripples and subsequent aftermath can have a reach that's mind boggling, not to mention the hit to business integrity, client trust and potential liability issues that come right along with it. "
Global Digital Forensics understands that cookie-cutter approaches to cyber security are simply not adequate when applied to the myriad of unique needs different clients in different industries have. So GDF tailors solutions according to each client's needs and constantly strives to update offerings and solutions to make them as effective and current as possible, including professional cyber threat assessments, advanced penetration testing, social engineering testing, deep scan detection and analysis, policy and procedure review, DDoS (Distributed Denial of Service) protection and remediation, regulatory compliance assistance and 24/7 emergency incident response.
*Global Digital Forensics is a recognized industry leader in the fields of cyber security and emergency incident response, with years of experience assisting clients in the government, banking, healthcare, education and corporate arenas. For a free consultation with a Global Digital Forensics specialist, call 1-800-868-8189 about tailoring a plan which will meet your unique needs. Emergency responders are also standing by 24/7 to handle intrusion and data breach emergencies whenever and wherever they arise. Don't hesitate to get help if an incident has already happened. For more information, visit http://www.evestigate.com.