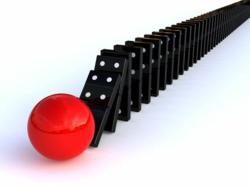 A Forensic Readiness Plan is all about effective response to an incident, from identifying and responding to an emergency incident like a cyber intrusion or data breach, to satisfying and abiding by all the legal intricacies of eDiscovery
New York, NY (PRWEB) January 31, 2013
Last week British regulators handed Sony an almost $400,000 fine (£250,000 British Pounds) for not having adequate cyber security measures in place when their PlayStation Network (PSN) was hacked in April of 2011, resulting in the compromised records of over 75 million clients, highlighting the harsh realities US businesses can face on the cyber frontier. Having an effective Forensic Readiness Plan in place can help not only substantially reduce both cost and consequences on many fronts, but also help satisfy regulatory compliance requirements and ease nervous clients and vendors. A forensic readiness assessment by Global Digital Forensics (GDF) puts clients on the right track.
"This Sony verdict in the UK last week is a perfect example for business owners and executives to heed on how important having an effective and efficient Forensic Readiness Plan in place can be in this digital world, on so many fronts," said Joe Caruso, founder and CEO/CTO of Global Digital Forensics. "This entire incident laid it all out there, the need for emergency cyber incident response, the need for a streamlined reporting mechanism, to both regulatory agencies and to affected clients and vendors, which is something Sony took a big hit for right out of the gate, and then the whole legal landslide of things when the lawsuits started pouring in, one against Sony I remember being in the ten figure range, and that means dealing with regulators and legal counsel and starting the whole eDiscovery engine of identification, acquisition, analysis, production, and delving into areas like data destruction policies, regulatory issues, and putting an escalation matrix in place unique to an organization's needs and molded to internal policies so all the parts are working as one. The time and money which can be saved over winging it from the hip only after a situation arises can be extremely substantial, not to mention the chances for a successful and far less painful resolution to the matter are also greatly increased."
What does a GDF forensic readiness assessment entail?
"A Forensic Readiness Plan is all about effective response to an incident, from identifying and responding to an emergency incident like a cyber intrusion or data breach, to satisfying and abiding by all the legal intricacies of eDiscovery so any digital evidence needed can be identified, obtained and leveraged to maximum effect while always maintaining admissibility and defensibility," Caruso explained. " It's no new revelation that legal fees and eDiscovery costs can pile up fast, and most of the time they're billed on an hourly basis, so when you can effectively and efficiently streamline the process, from the green flag to the checkered flag, obviously it makes a huge difference to any budget, without sacrificing results when done right. We help with all aspects of the plan, like getting a lay of the land firsthand and identifying and mapping a client's data stores, reviewing response policies and procedures, defining administrative and regulatory requirements, devising and establishing archiving and destruction procedures and helping to set up standard operating procedures for handling discovery requests and legal hold notices. And with our extensive background in cyber security, ediscovery, computer forensics and training, we can seamlessly transition from one arena to the other and guide our clients every step of the way."
"When Sony did their books in 2011 they estimated the cost of the data breach at $170 million, they also suffered a black eye with client trust and business integrity which still plays a role today. It's just more proof that cyber incidents and the need for digital evidence for legal matters can both be expensive propositions. But being prepared for the storm in advance with the help of a forensic readiness assessment performed by trusted and experienced professionals can make all the difference between sinking in an ocean of expenses and arriving at a safe harbor with most of your treasure and reputation intact."
For a free initial consultation with a GDF forensic readiness specialist, call 1-800-868-8189. Or, for more information visit http://www.evestigate.com.
*Global Digital Forensics is a recognized leader providing cutting edge solutions in the fields of computer forensics, eDiscovery, cyber security and emergency incident response. With offices in 16 US states and 30 offices around the world and emergency responders on call 24/7, GDF is positioned to react quickly and efficiently with a staff of highly qualified and experienced specialists. Many Fortune 500 companies have trusted GDF with their most sensitive situations. GDF has the technology, skill and experience to ensure any computer forensics tasks and/or eDiscovery needs are handled in a highly cost effective manner, while always ensuring exceptional, defensible results.