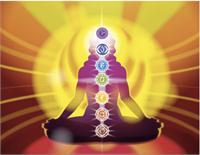 "I love doing a yoga practice that is focused and very detoxing, and this is one way to do it," Denise Bunch said. "It is a complete practice as well, incorporating all the elements of the eightfold path."
Eagan, Minnesota (PRWEB) February 12, 2013
Learn how to heal your heart and understand the healing power of love in a new workshop that YogaSoul leader and instructor Denise Bunch is hosting.
Bunch is putting on a workshop on the fourth chakra on Saturday, Feb. 16, from 1 p.m. to 2:30 p.m. The workshop is perfect for students who want to learn how to gain new insight into developing their practice so that they can heal and expand their body, mind and spirit.
In this course, students will learn from a discussion on the fourth chakra, associated asana practice, breath practice, meditation and relaxation.
"I love doing a yoga practice that is focused and very detoxing, and this is one way to do it," Bunch said. "It is a complete practice as well, incorporating all the elements of the eightfold path."
It's also a healing workshop.
"The fourth chakra holds our grief and our inability to send love into any given situation," she said. "As we open our hearts, we open ourselves to love and understanding."
Cost of the workshop is $25, and pre-registration is required for attendance. For any questions, e-mail info(at)yogasoul-center(dot)com.
YogaSoul Center's mission is to help clients win the battle against stress. It has an extensive class offering in several styles of yoga, including Kundalini, Hatha, Yin, and Vinyasa. It boasts a fully equipped STOTT Pilates studio and also offers Tai Chi. Its full roster of teachers and healers provide clients with a variety of healing services, including intuitive readings, Reiki, Thai yoga bodywork, Ayurveda, energy work and several others. YogaSoul also hosts special workshops and yoga teacher training.
To see a full schedule, make an appointment with a healer or sign up for a class, visit YogaSoul's website, http://yogasoul-center.com/. New students get their first week of classes free.