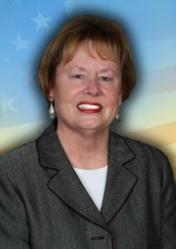 Belvoir Federal is proud to have reached this significant milestone. With our continued growth... we look forward to helping our members achieve their financial fitness goals for many years to come. - Patty Kimmel, CEO/President of Belvoir Federal
Woodbridge, VA (PRWEB) April 12, 2013
Belvoir Federal Credit Union surpassed more than $300 Million in asset size at the end of Q1 in 2013.
Belvoir Federal Credit Union was granted a charter by the National Credit Union Administration (NCUA) in 1946 and has been serving the Fort Belvoir Installation and surrounding communities for the past 67 years. Currently, the credit union has 5 branches in Virginia, 4 of which are on located on Fort Belvoir, including National Geo-Spatial Agency Campus East, Mark Center, and the McNamara Facility.
Patricia Kimmel, CEO/President of Belvoir Federal, stated: "Belvoir Federal is proud to have reached this significant milestone. With our continued growth, both in members and asset size, we look forward to helping our members achieve their financial fitness goals for many years to come".
Belvoir Federal serves members worldwide with convenient online banking, mobile banking, remote deposit capture capability, and shared branching.
About Belvoir Federal Credit Union
Belvoir Federal is a member-owned, full-service financial institution that provides the foundation for the financial success of our Members. Belvoir Federal, a not-for-profit organization, has served the Fort Belvoir and U.S. Armed Forces community since 1946. For more information about Belvoir Federal, please visit http://www.BelvoirCreditUnion.org.
###