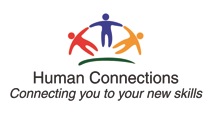 The training covers techniques on how to assess risk, how to listen effectively, how to help students set goals and carry out positive action plans, how to deal with confrontation, and how to counsel distressed students.
Sydney, Australia (PRWEB) May 10, 2013
According to the Australian Bureau of Statistics (ABS), 14% of children aged between four and 17 have reported experiencing a mental health problem, the most common of which are somatic complaints, delinquent behaviour, attention problems and aggressive behaviour. What is even more alarming is that about 7% of children aged 15 years and below have a long-term mental or behavioural problem and this figure is increasing steadily. As a way of contributing to efforts to help Australian schools respond effectively to mental and behavioural problems among the youth, Rocky Biasi of Human Connections offers the Accidental Counsellor Training (ACT).
But first, what is a mental health problem? Australia's Department of Education and Children's Services (DECS) defines a mental health problem as the persistence of feelings like sadness, anxiety and anger for an extended period of time and interferes with a person's socialisation or ability to perform daily tasks. A mental disorder, on the other hand, is a mental health problem that escalates into such a state that the person's thinking, emotional state and behaviour is severely affected.
On a daily basis, children spend a significant chunk of their day in school, working with fellow students and their mentors. As such, teachers are the first to notice significant changes in a student's behaviour, including stress, depression, low self-esteem, a feeling of a lack of direction or purpose, and an inability to express their emotions or set positive goals. This happens to many teachers on a daily basis, encountering student mental health issues in the classroom or on the playground. For school staff with no formal teacher training, Australia teachers say this can be a difficult role to take on.
In light of this and the growing clamour from schools for professional development for teachers that will equip them with the tools to effectively respond to mental and emotional problems of their wards, Rocky Biasi, a secondary school teacher and school counsellor who is currently in private practice, has developed the ACT.
The training covers techniques on how to assess risk, how to listen effectively, how to help students set goals and carry out positive action plans, how to deal with confrontation, and how to counsel distressed students. Some common areas that an accidental counsellor training course covers includes Effective Communication, Emotion Management, Cognitive Behaviour Therapy, Energy Psychology, Solution Focused Brief Therapy and Reflective Listening.
"Students respond better when they feel empowered and are given the tools to express and explain their problems. The strategies taught in the Accidental Counsellor Training workshop can give teachers valuable insight into how to guide students in the right direction, regardless of the situation. In addition, the methods covered in the workshop are applicable to everyday life situations outside of the classroom as well," Biasi explains.
It may seem that students are the main beneficiary of this teachers' professional development course but the mentors will also gain a lot from the ACT.
"When teachers are confronted with student mental health issues, they can be confused and anxious about how best to respond to the situation. The Accidental Counsellor workshop gives teachers strategies to connect to the student's 'inner world,' establish rapport, and use questions from Solution Focused Counselling to help the student discover their own strengths and solutions to the problems and issues confronting them. This is empowering for both staff and students," Biasi adds.
ACT was created in 2008, initially designed for school staff. However, with the increasing demand for training in the area of mental health issues, the training course has evolved to include community service workers. To date, 2,500 people have attended the training which has been presented in every Australian state, including capital cities and some regional areas. Because the training is effective, practical and useable, ACT has received great feedback and is endorsed by the NSW Institute of Teachers and the Australian Community Service Workers Association.