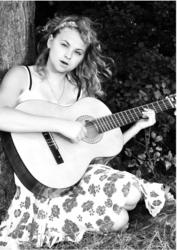 We focus on inspiring our students to have a passion for music for life.
Ascot, Berkshire UK (PRWEB UK) 31 January 2013
Instrumentally announce that it has grown the number of students being taught to play a musical instrument by 25% in 2012.
There was strong growth in the number of adult students who appreciate the flexibility of Instrumentally's packages and the ability to have daytime or evening lessons.
Significantly, Instrumentally now teach children from over 40 different private and state schools.
Kate Chislett, founder, says, "In many instances the music provision at school is not adequate and where it is, some parents are reticent to have their children miss lessons in core subjects."
The educational changes with the proposed introduction of the English Baccalaureate or Ebacc are thought likely to further marginalise the teaching of music in schools.
"Good schools will always make provision for music as an extra-circular activity," says Kate, "We provide a popular alternative and focus on inspiring our students to have a passion for music for life."
About Instrumentally
Instrumentally provide inspirational music teaching of a wide range of musical instruments.
Its purpose built Ascot Studio opened in June 2011 and contains five air-conditioned music rooms each with high end digital pianos, electronic drums and a Sonos wireless music system.
Cast!, its musical theatre group, and Intros, which offers pre-school children an introduction to music, also take place at the Studio.
A range of Starbucks coffee and tea is served to those waiting in our spacious reception area and provide free Wi-Fi and space to catch up on work or homework.