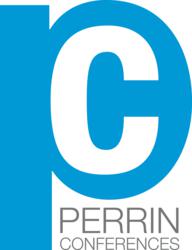 Berwyn, PA (PRWEB) April 17, 2013
In addition to featuring prominent in-house counsel, the 2013 Emerging Insurance Coverage and Allocation Issues Conference faculty includes the country's foremost economic experts and insurance coverage attorneys who will present their perspectives on critical coverage and allocation issues and the emerging trends dominating today's insurance and reinsurance litigation landscape. Major policyholder and insurer firms whose economics are affected by large-scale mass tort litigation attend this conference to become educated on the latest rulings impacting the coverage playing-field and to gain insight into the next battles of insurance litigation.
The 2013 Emerging Insurance Coverage and Allocation Issues Conference, chaired by David F. McGonigle, Esq., of K&L Gates LLP and Tancred B. Schiavoni, III, Esq. of O'Melveny & Myers LLP, New York, NY, will be held at the exclusive Rittenhouse Hotel in Philadelphia.
The conference includes the most recent updates on asbestos and mass tort coverage litigation as well as other topics including:

Bankruptcy reorganization and corporate reanimation
Catastrophic loss and business interruption
Cybersecurity
Employment law
Trigger and allocation
Litigation risk management
For more detailed agenda information and to register, please visit http://www.PerrinConferences.com.
Co-Chairs:
David F. McGonigle is a partner in the firm's Pittsburgh office. He concentrates his practice in insurance coverage litigation and counseling, and in complex commercial litigation. Mr. McGonigle has handled coverage matters in connection with advertising, asbestos, aviation, chemical exposure, environmental, mortgage banking errors and omissions, product recall, premises, and various product liabilities and losses. He has served as coverage counsel in a variety of forums, including ad hoc arbitration under the UK Arbitration Act, federal bankruptcy courts, state and federal courts, and private mediations. Mr. McGonigle has also counseled clients on coverage issues to assist them with their policy placements, analyzing policies issued by a variety of domestic, Bermuda and European insurers. In addition to his insurance coverage practice, Mr. McGonigle has handled class action defense, ERISA, environmental and general commercial litigation. Mr. McGonigle has also lectured on insurance coverage and litigation practice issues for ABA, Pennsylvania Bar Institute, and local bar association programs. He has been selected by his peers for inclusion in The Best Lawyers in America.
Tancred Schiavoni is a partner in O'Melveny & Myers LLP's New York office and a member of the Class Actions, Mass Torts, and Insurance Litigation Practice. He has represented insurance companies in a variety of disputes, including bad faith claims and environmental coverage litigation. Tanc has represented carriers in cases in a number of states, including New Jersey, New York, and New Hampshire. He has also conducted and assisted in mediations and provided coverage advice to clients to assist them in avoiding disputes without the need for litigation. Tanc participated at trial in the defense of a major environmental coverage action involving multiple parties and claims for coverage exceeding US $500 million. Tanc was also involved in the trial of another major multiparty coverage dispute involving coverage claims in a dozen states and Canada.
Chambers USA 2012 notes that Tanc is "known as a go-to lawyer on high-stakes mass tort and insurance bad faith litigation." Apart from his work for insurance companies, Tanc has been active in a broad range of complex commercial litigation and appeals in both federal and state court, involving such issues as accountants liability, fraudulent conveyance, securities, and employment litigation. Tanc has represented lenders and borrowers in actions involving securities transactions and loans. He has also been involved in a variety of adversary proceedings in bankruptcy court.
Perrin Conferences holds two of the largest Asbestos Litigation conferences annually, involving both the plaintiff and defense sides with over 450 people in attendance at each. For more information on gaining insights that cannot be found elsewhere, please visit http://www.PerrinConferences.com or contact Lynnsey Perrin Hee at 610-804-6165.