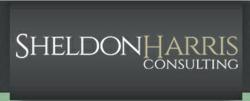 Jane brings a great range of complementary skill sets to the team in the consumer, retail, international, and digital spaces.
Sydney, Australia (PRWEB) January 15, 2013
Jane McKellar, highly regarded for her successful work as a CEO, business leader and Board Director, has just been named partner at Sheldon Harris Consulting. The premiere business consultancy firm made the announcement in conjunction with the recent opening of its Sydney office. A statement from the firm noted Ms. McKellar's accomplishments and outstanding credentials. According to John Sheldon – a Founding Partner, "Jane brings a great range of complementary skill sets to the team in the consumer, retail, international, and digital spaces."
Jane McKellar One of her most notable achievements was as Managing Director of the classic beauty brand Elizabeth Arden Australia. Ms. McKellar has helped increase the core business by 80%, and in addition, landed three of Elizabeth Arden's perfumes on the country's top 10 list. Ms. McKellar's launch of Curious BRITNEY SPEARS™ was so successful that AdNews, Australia's leading publication for advertising, marketing, and media industries, awarded it with the "Launch of the Year". In addition, Ms McKellar was awarded Director of the Year by JML, Macquarie Bank and The Australian.
Ms. McKellar also led the buying team to purchase the Stila Company from the Estee Lauder Group and then as CEO, transitioned the business in 14 countries, kick-starting its growth once more. In her work for Microsoft Australia and as a Founding Director of Ninemsn, Ms McKellar was recognized as one of the country's top 10 women in Marketing and one of the Top 50 Women in Business. The highly regarded business leader is also an experienced non-executive director both in Australia and in the USA. Her most recent non-executive position was at Clarisonic – which was sold to l'Oreal in 2011. Ms McKellar has also advised several prominent Private Equity Groups on acquisitions and business performance. As Partner at Sheldon Harris Consulting, Ms. McKellar is well placed to use her experience to help to drive further business success for the firm.
Sheldon Harris Consulting focuses on advising Board and CEO-level executives. Known for its "fresh perspective, lateral approach, and practical solutions", the firm counsels clients on a range of business issues that include enterprise transformation, performance breakthroughs, strategy, leadership, and talent development. With Ms. McKellar's major role in the company, Sheldon Harris Consulting aims to continue to develop and support its growing Sydney client base.
Jane McKellar, who competed in the recent World Triathlon Championship in Budapest, is also the daughter of world-renowned Scottish tenor Kenneth McKellar. As a way of honouring her late father's memory, Ms. McKellar has established the Kenneth McKellar Memorial Scholarship Fund in Scotland, to support talented young singers.