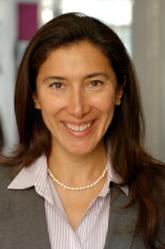 50% of the children under 5 in California are Latinos, there is an urgent need to improve our practice as cultural institutions
Sausalito, CA (PRWEB) June 10, 2013
Amparo Leyman Pino, Director of Educational Content and Programming, at the Bay Area Discovery Museum has been chosen to participate in the competitive yearlong fellowship at the Noyce Leadership Institute (NLI). Leyman Pino will be leading an effort by the Museum, to create a Latino Advisory Board for all museums and science centers in the Bay Area in order to formulate a model that could be replicated in museums across the United States.
Sponsored by Karyn Flynn, CEO and Executive Director of the Bay Area Discovery Museum, Leyman Pino chose to focus her fellowship's strategic initiative on the Latino community for very specific reasons. "Taking on account that 50% of the children under 5 in California are Latinos, there is an urgent need to improve our practice as cultural institutions, in order to serve and contribute to the Latino Community in their development. As proven by many research studies that the most significant learning occurs in informal settings with only 18% coming from schools, children's museums have a great impact on their visitors," says Leyman Pino.
The Noyce Leadership initiative will create a platform to help all museums work collaboratively with Latino community leaders and organizations to address the needs and challenges of the growing Latino community in the Bay Area and around the country.
With other initiatives like their Connections Program, the Bay Area Discovery Museum is already providing Latino families from throughout the Bay Area greater access to the Museum, along with increased levels of participation and engagement in exhibits and programs. Since its inception in 2008, the Connections program has helped increased visitorship by Latino families from 9% to 16% currently. The NLI initiative will strive to deepen impact and outreach efforts, such as programs like Connections, to achieve greater ethnic diversity with visitors, aligning with the changing demographics throughout the Bay Area.
About The Noyce Leadership Institute
The Noyce Leadership Institute (NLI), in partnership with the Association of Science-Technology Centers (ASTC), the European Network of Science Centers and Museums (ecsite), and the Association of Children's Museums (ACM), and with funding from the Noyce Foundation, the Institute of Museum and Library Services (IMLS), and the Gordon and Betty Moore Foundation, brings together leaders in informal science education from around the world to act as change agents at the crossroads of societal trends, global issues, and the cutting edge of science.
NLI envisions an essential and transformative role for science centers and other informal science institutions in the engagement of citizens of every age in understanding crucial science-related issues. Leaders of such innovative hubs are supported and challenged by the Noyce Leadership Institute to make the individual, organizational, and community changes required to realize this vision. From its inception in 2008 through this most recent cohort of Fellows, 105 Fellows have participated in NLI. These individuals represent 80 institutions from 25 nations.
The Institute bears the name of Robert Noyce, co-founder of Intel and inventor of the integrated circuit. His work in leading science, engineering, and technology to a whole new level of innovation — as well as the creation of new industries — is legendary. Known for his integrity, authenticity, character, inclusiveness, and continuous innovation, Noyce's legacy continues to serve as a standard for leaders today.
About Amparo Leyman Pino
Amparo Leyman Pino joined the Museum in September 2012. Amparo earned her BS at Universidad Autónoma Metropolitana in Psychology, and her Masters in Education at the Instituto Tecnológico y de Estudios Superiores de Monterrey. She has a true passion for education, which has led her to work in formal and informal education settings in México, US and Jordan. She started in the field as mediator at Papalote Museo del Niño. She has contributed developing content and programs for twelve children's museums and science centers. She is co-founder of a private elementary school in México. She writes articles on the advancement of the informal education for the Swedish Exhibition Agency: Riksutställningar. She develops curriculum for the Family Engagement Institute at Foothill College. She lives in Mill Valley where she continues doing volunteer work and enjoys the outdoors running and biking.
About the Bay Area Discovery Museum & Center for Childhood Creativity
Creative thinking begins early in every child's life. It enables original thought and the ability to see solutions where others don't. It unlocks possibilities and fosters innovation. It provides the fundamental building blocks for success in school and beyond.
The Bay Area Discovery Museum is designed to ignite creative thinking in children. 7.5 acres of natural beauty inspires families to engage in a world of possibilities. Framed by the majestic backdrop of the Golden Gate Bridge, the museum is a space for imaginations to run wild. Every curated detail of our exhibits brings creative thinking to life for all stages of childhood. Navigate winding tunnels to develop physical and intellectual risk-taking skills. Feel the rush of cold-water tide pools that surprise and awaken curiosity. Imagine new worlds by transforming into a spider, a ship captain, or a bridge builder. At every turn is a new opportunity to challenge the boundaries of creativity.
Now, we are taking these experiences beyond our physical location. We launched the Center for Childhood Creativity in 2011 to pioneer new research, thought-leadership, and teacher training programs that advance creative thinking in all children—extending our impact beyond the Museum.
Mission: To ignite and advance creative thinking for all children.