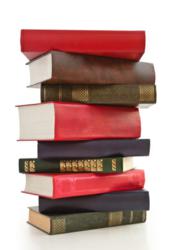 "The only thing that you absolutely have to know is the location of the library." --Albert Einstein
York, PA (PRWEB) April 30, 2013
In an effort to support the evolution of next generation libraries, StageofLife.com launched a library resources section on its website as part of its growing educational resources for high school teachers and college professors.
Many people would agree that libraries are an important part of every community. Some believe, however, that with recent technological advances, libraries are no longer necessary.
StageofLife.com, a blogging and free writing resource for teens and college students, feels libraries are not dying, but rather, they are evolving.
In the past, libraries have been thought of as solely a home for books and other physical resources. Like other businesses and organizations, libraries must adapt to succeed. What most people maybe don't know is that libraries now exist both physically and virtually. This expansion in library systems proves that they still play a valuable role in society.
The articles and content in the new library resources section of StageofLife.com includes a variety of information concerning libraries—benefits offered by libraries for all stages of life, quotes about libraries, how libraries are evolving, information about library professionals, challenges libraries face, information on how to get involved with a local library, statistics about libraries, links to informative and entertaining library blogs and websites, and more.
StageofLife.com intern and Professional Writing major at Kutztown University of Pennsylvania, Samantha Bise, stated, "We hope people will find something in our library resources section that inspires them to engage their local library. As Albert Einstein once said, 'The only thing that you absolutely have to know is the location of the library.'"
StageofLife.com is also asking librarians, teachers, and students to help add more information and make suggestions or recommendations about the new library resources section.
"If you love libraries, use libraries, or have suggestions for libraries...we want to hear about it. Tell us your story," said StageofLife.com CEO, Eric Thiegs.
For more details on the new library resources section, to share your favorite library story, or to contact StageofLife.com with recommendation about libraries, visit http://www.stageoflife.com and click on the "Educators" link in the top menu.
# # #
StageofLife.com was founded in 2009 as a privately held company with a literacy mission to encourage life-long readers and writers through its blogging community designed for all generations, from teens to Baby Boomers.
Since its launch, StageofLife.com has welcomed over half a million bloggers, writers, and readers from over 100 countries who have come to read or share stories. The site was founded with a mission to make the world a better place by becoming a writing resource to promote blogging and storytelling across generations. It hosts over 5 million words from thousands contributing writers and has grown into one of the largest multi-generational online communities on the web.
The site features educational resources ranging from writing contests, blog resources, Language Arts lesson plans about blogging, goal setting worksheets, writing prompts, coupons for teachers and students, and more.
You can reach StageofLife.com by contacting Founder and CEO, Eric Thiegs, via email at contact(at)stageoflife(dot)com.