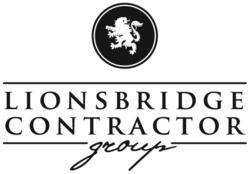 St. Louis, MO (PRWEB) May 08, 2013
CCA Global Partners is once again extending its cooperative business model to help independent businesses. Their new venture –Lionsbridge – is a cooperative of general contractors dedicated to serving the property insurance industry. The Lionsbridge Contractor Group® is the first cooperative group of its kind in the industry.
CCA Global Partners® has already shown significant success working with the property insurance industry through its flooring cooperative groups – Carpet One Floor & Home®, Flooring America®. They will utilize this proven system to drive leads to their Lionsbridge member contractors as well as make the process easier for insurance companies and policyholders.
"Lionsbridge contractors are the best at what they do," said Steve Pigman, President of Lionsbridge. "Our new members as well as our insurance partners are excited by the potential of this group."
The CCA cooperative business model will also offer Lionsbridge members cost savings on business services, technology, insurance, office supplies and more, as well as opportunities to source materials as a group. Lionsbridge works hand in hand with contractors to develop professional marketing materials aimed at promoting expert services to both insurance carriers and policyholders.
An additional benefit to Lionsbridge members as well as their clients is the availability of guarantees and warranties that give policyholders peace of mind, increasing their trust in a Lionsbridge contractor.
Member contractors will benefit from the opportunity to network with other contractors across the nation to share best practices and insight to continuously improve their businesses.
The Lionsbridge cooperative business model has been well received and membership continues to grow rapidly with quality contractors dedicated to making the cooperative successful. To learn more about Lionsbridge, please visit http://www.lionsbridgecontractorgroup.net.
About CCA Global Partners
CCA Global Partners, Inc. is a privately held cooperative based in the United States with member businesses in the U.S., Canada, Australia, and New Zealand. For a quarter of a century, CCA Global has partnered with entrepreneurial business people to create a cooperative powerhouse unmatched in the marketplace. With 14 independent business brands and more than 2,700 locations, CCA Global Partners is well positioned to positively impact the success of independent businesses. For more information on CCA Global Partners, go to http://www.ccaglobal.com.