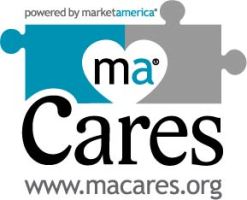 Greensboro, NC (PRWEB) June 19, 2013
Residents are invited to ma Cares Spirit Night at the Guilford College Chick-fil-A location from 5-8 p.m. Thursday, June 27. Each time a patron mentions ma Cares at the register, Chick-fil-A will donate 15% of the purchase to ma Cares, which supports organizations that focus on children, animals, veterans, families and disease research and/or prevention. Charities supported by ma Cares include Earlier.org, Pathways and Patriot Rovers.
"We are pleased to be teaming with another local business to benefit the great organizations which ma Cares supports," said Brandi Quinn, president of ma Cares. "Our community has always been generous, and we look forward to another great event to benefit so many worthy causes."
In 2012, ma Cares donated school supplies, clothing, toys, and more to homeless children, helped 10 families furnish their homes, helped place over 50 animals in loving homes, donated more than 4,000 packs of supplies to troops overseas, and sponsored nine service dogs for placement with a veteran.
To learn more about ma Cares and their initiatives, please http://www.macares.org.
ABOUT MA CARES
ma Cares, a local non-profit 501(c)(3), exists to celebrate and improve the quality of life for children, families, veterans and animals. ma Cares and its participants have been positively impacting the Piedmont Triad community since 1998.
##