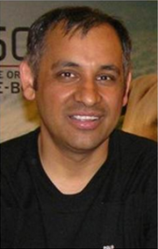 These 3 marketing strategies Las Vegas casinos have used to keep their cash registers ringing should be studies and adapted by every professional or business owner.
(PRWEB UK) 14 January 2013
Casinos in Las Vegas are legendary for their marketing prowess. It is no coincidence that they have continued to thrive in this down economy.
"Some of the most interesting strategies casinos have used for years to keep their cash registers ringing, and every business or professional can also use, are 'Everybody Wins', 'Mild Inebriation Strategy' and 'No Windows Policy', discloses Maven's Edge CEO Pankaj Shukla.

Everybody Wins: When someone makes a wins, it creates a lot of noise. Bells will be ringing, lights will be flashing. Almost everyone in the room is bound to take notice. Size of the win does not matter – it could be a few dollars or millions. This is not about joining in the celebrations with the winner – although that is the by product, it is about making other players to feel confident that they can win too if they keep playing.
Mild Inebriation Strategy: Once players are settled on the table, their urge to get up and fetch a drink is fulfilled by casino employees constantly - usually by ladies in attractive costumes serving free drinks. Crucially, these drinks are delicious but relatively mild to keep the players in a mild state of inebriation.
Windowless Policy: Casinos have no windows and no clocks. This creates the atmosphere of timelessness, where win matters more than the time. It encourages players to keep their attention on keep betting and not to worry about the time to eat, drink or party.
"The Las Vegas casinos have truly mastered the art of marketing. It's no wonder they attract millions of people from around the world, and once inside, keep them playing for as long as possible," says Maven's Edge CEO Pankaj Shukla. "Professionals and businesses can legitimately steal some of the best marketing ideas from these casinos and adapt them for their own practice, business or even career."
How can professionals steal these ideas?
To replicate casino's 'everybody wins' strategy, a business could offer 25% discount to every 25th customer, and then announce the winner to its prospects or other buyers. For a retail store, a substantial discount coupon to, let's say the 100th customer when announced over the public address system could create a buzz among other customers. If the professional is a consultant, coach or trainer then sending an email to its subscribers can create the similar buzz.
Mild inebriation strategy can be replicated by offering unannounced bonuses to customers or staff. Unpredictable bonuses can motivate people more than when awarded on a schedule.
Window less policy is all about creating an atmosphere where customers feel involved and confident in dealing with the professional at all times. Professionals or businesses can become more accessible – via email, phone or via 24 hour shopping.
Encouraging professionals to give these strategies a try, Pankaj Shukla says, "You may find a way to make these strategies pay off for you instead of just for Las Vegas."
Free CD Audio Program Download
To help professionals learn how to create their own uniquely intellectual product or business, and promote it, Maven's Edge is offering a free 2 hour CD Audio Program download. In this program, professionals will learn:
5 Costly career misconceptions - and how to avoid them.
4 Ways to generate extra income without leaving the job.
7 Questions you should ask before starting an advice based business.
ABOUT MAVEN'S EDGE
To learn more about Maven's Edge's unique approach where you can make major sales within an hour of speaking to someone for the first time, go to their website. Or click this link http://www.mavensedge.com
For media inquiries, to arrange for an interview or an expert quote please contact:
Name: Pankaj Shukla
Telephone: +44 871 900 6662.
Company Address: Maven's Edge, Innovation Centre, Maidstone Road, Chatham, Kent ME5 9FD
Pankaj Shukla is open to media interview requests.