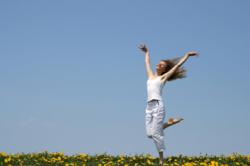 The six-month membership helps me stay on budget and encourages me to make it to more yoga classes. It's a great deal and I am definitely happy to have the options. - Stephanie, Student at YogaSoul
Eagan, Minn. (PRWEB) May 30, 2013
The YogaSoul Center wants to give people more than one option to continue their yoga and Pilates practices through financially difficult times. While many fitness memberships can easily surpass $100 a month, YogaSoul is now offering two new six-month memberships that provide both flexibility and promotional benefits for less than most traditional memberships.
Here are the membership breakdowns. The first membership, Level I, includes eight classes per month for the low price of only $69 per month. The second offering, the Level II Membership, gives students unlimited classes the entire six months and students receive the extra benefits of 10% off of all retail, healing sessions, and workshops, plus a complimentary 30-minute private Pilates equipment instruction all for only $99 per month.
Summer is a busy time for everyone. Not only is it hard to keep up with daily life but it becomes even more difficult to plan for physical activity. If you aren't ready to commit to six months simply choose the 90-Day Unlimited Class Pass for the summer at the unbeatable price of $300 for regular students and just $250 for high school and college students with a valid student ID. A perfect option for students home for the summer or current students with more time in the summer to practice on their mats!
YogaSoul Center's mission is to help clients win the battle against stress. It has an extensive class offering in several styles of yoga, including Kundalini, Hatha, Vinyasa, and Yin. It boasts a fully equipped STOTT Pilates studio and also offers Tai Chi. Its full roster of teachers and healers provide clients with a variety of healing services, including intuitive readings, Reiki,, Ayurveda, energy work and several others. YogaSoul also hosts special workshops and yoga teacher training.
To see a full schedule, make an appointment with a healer or sign up for a class, visit YogaSoul's website, http://yogasoul-center.com/. New students get their first week of classes free.