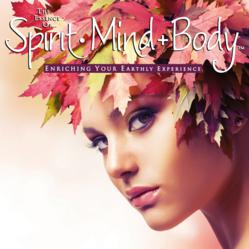 If you can think of 2013 in a word what would it be?
- Barbara Ann Beisler
Sterling, VA (PRWEB) February 12, 2013
Have a burning question about how to change mindset? Improve career? Develop better relationships? Submit questions to executive coach Barbara Beisler and they could be featured in the March issue of The Essence of Spirit, Mind, and Body.
Every month CTI and ICF certified Coach Barbara Ann Beisler is taking questions for the monthly magazine column. She leads an emerging professional coaching program for Winning Ways, Inc., a Washington DC area leadership development organization.
Send questions for her monthly columns to babeisler(at)winningways(dot)com with "Question for the Coach" in the subject line.
In the January issue, Beisler addressed how now is the time of year many ask what the New Year can bring them through several questions including:

Are we too nice because we never say "no"?
Are my high expectations for the year paralyzing my willpower to actually start?
How can we regain balance in our life between work and spending more time with our family?
Tune into see what advice Beisler gives in the next column in the February issue of The Essence of Spirit*Mind + Body, that hits the App Store February 1st week. Get a free trial issue from the App Store now, and for a limited time, subscribe to the magazine for $1.99 a month—60% off the retail price.
About Barbara Ann Beisler:
Barbara Ann is a CTI, ICF certified coach whose passion for coaching is evident in her collaborative manner with clients. She quickly builds rapport and fosters an open and productive relationship. She effectively works with leaders as they adjust their approach and mindset. As a result, her clients achieve measurable results in the businesses they currently serve and, ultimately, in their career as a whole.
About The Essence of Spirit*Mind + Body:
A monthly interactive digital magazine, The Essence of Spirit*Mind + Body sparks connection to life purpose, inspires breakthroughs, and get people back in touch with charge. With many relevant articles, videos, interviews and tips from over 20 contributors, the magazine is designed to enrich early experience and provide valuable insight. Download it from iTunes or http://www.theessenceofspiritmindbody.com/.