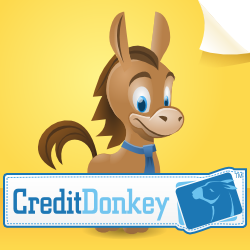 making it easier to find a balance
Los Angeles, CA (PRWEB) May 01, 2013
In honor of this upcoming Mother's Day, CreditDonkey.com has created a new infographic showing how today's mothers balance work and family life. Titled "Moms, Work, and Family: A Balancing Act," this feature provides a visual take on how moms, and their employers, optimize their time on and off the job.
Infographic: http://www.creditdonkey.com/working-mom.html
"Mothers are far more likely to find a working schedule that suits their family's needs than they were a couple of generations ago," said Charles Tran, founder of CreditDonkey.com, a credit card comparison and financial education website. "Fortunately, telecommuting, flex time, and other options are making it easier for them to find a balance."
Highlights of the infographic include:

Changes in mothers' participation in the workforce
Percentage of employers offering various flexible options for workers
The dollar value of work done by stay-at-home mothers
Mothers' preferences for full- or part-time work
The feature also shows how the percentage of mothers staying at home has changed, the options working mothers have for taking time off after a child's birth, and the growing role of women in the economy.
"People often see working or staying at home as polar opposites," Tran said. "But a lot of moms are finding new ways to get the best of both worlds. Part of what's making this possible is the effort by dads to also bring better balance into their lives."
To view the full infographic on working moms, visit http://www.creditdonkey.com/working-mom.html
CreditDonkey.com publishes credit card reviews, deals, and tips to help Americans make informed credit decisions. Moms, dads, and other consumers can visit CreditDonkey.com to find the best credit card that meets their financial needs.