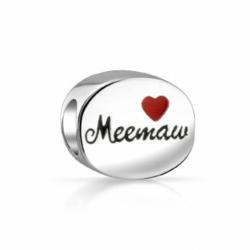 With grandmothers being so close to their grandchildren, Mother's Day has become a holiday celebrated with all generations of mothers
New York, NY (PRWEB) April 19, 2013
With kids come more kids – grandchildren! When many people think of their Nonna, they think of a sweet old lady of 60 or 70 years old with wrinkles and graying hair; but with historically high teen birth rates in the United States, the average age of grandmothers is on a huge decline. Just check out MTV's reality show "16 and Pregnant" where most of the grandmothers are in their 30s and 40s. When considering Mother's Day gifts for grandma this year, knitting needles may not be the best choice.
Generations United reported that in 2012, 30% of children below the age of five with working mothers were cared for on a regularly by a grandparent. With 7.8 million children in the US living in a household with grandparents, many American grandmothers have begun to take on more of a parental role to their grandbabies.
AARP reports the average age of a first time grandparent in the US at a mere 47 years old. Celeb grandma Kris Jenner (mother to Kim Kardashian and grandmother to two grandchildren) first became a grandmother at 53, and anyone can bet she isn't being called Grandma. Young grandmothers are finding alternatives to the name often associated with a sweet old lady knitting Christmas sweaters. Gamma, G-Ma and Mammy are all top nicknames, and hot grandma Goldie Hawn goes by "Gogo."
With grandmothers being so close to their grandchildren, Mother's Day has become a holiday that is celebrated with all generations of mothers. Time spent together tops most moms and grandmothers wish lists for the special holiday, but sometimes tangible gifts are a great way to show appreciation when family lives far away. OverstockJeweler.com specializes in beautiful sterling silver jewelry gifts that won't break the bank.
The Overstock Jeweler discount jewelry website carries thousands of unique and personalized Mother's Day gifts for both mothers and Mimi. Pandora compatible charm bead bracelets are something special to which a special bead can be added every holiday. Heart beads, flower beads, mom beads and even Meemaw beads are both fun and heartfelt. Personalized, engraved jewelry is another way to let any exceptional woman in your life just how much she is cared about.
Gorgeous jewelry is something everlasting all mothers and grandmothers can wear for years to come. Flowers wilt, cards get recycled, and mom wants something that she can wear every day and always think of her children when she sees it. Whether children live in the same town or across the country, jewelry picked out especially for her will always go over well for Mother's Day.
Visit OverstockJeweler.com for a selection of new mom jewelry, photo lockets, heart and flower jewelry, charm bracelets, engraved items and even something for Nanna; all at super-affordable prices.