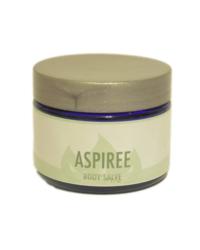 We have had pheonominal success with this product.
Salt Lake City, Utah (PRWEB) April 03, 2013
Natural health and beauty source MyPuress announced today that it will be expanding its market area to include selected spas in Canada and the UK. This move is prompted in part by the success of a new product line recently launched by MyPuress. The Aspiree body salve solution features Vitamin E and a variety of natural oils and nutrients to create softer, healthier skin. Bridget Cottle, the CEO of MyPuress, commented on the product line by saying, "We have had phenomenal success with this product. We have really had a stroke of luck; as a company, we went through a transformation and emerged stronger." The strength of the MyPuress business plan has made it a standout performer even during recent economic downturns and difficulties, and its new product lines and expansion plans have only added to the company's ongoing success.
As the newest release from MyPuress, aspiree incorporates the most advanced thinking in the natural beauty field with soothing and smoothing ingredients that include the following:

Wheat germ oil
Almond oil
Avocado oil
Coconut oil
Lanolin
These natural oils help skin to retain its natural moisture and can treat dry skin, chapped lips, cracked heels and eczema effectively for healthier, younger looking skin. The body salve contains no preservatives and offers an all-natural solution for younger, healthier-looking skin all over the body.
MyPuress product lines are currently featured in prestigious resorts and spas located throughout the region with major outlets in Denver, Colorado, and Salt Lake City and Park City, Utah. The company specializes in providing innovative all-natural weight loss solutions and beauty treatments designed to help customers look and feel their best. The PASS appetite suppressant integrates all-natural fruits, vegetables and herbs into an effective method for suppressing cravings and boosting the success of weight loss programs. MyPuress also offers liquid vitamin formulations for enhanced absorption and the IdealSkin system for restoring a healthy, natural glow to all types of skin. These exclusive health and beauty products can be purchased through selected spas and resorts or online at http://www.mypuress.com/.
About MyPuress:
MyPuress is poised to become America's newest premier lifestyle company. With proprietary herbal blends for appetite control, exclusive skin care solutions and spa-quality facial toners, MyPuress is succeeding in its corporate mission to care for clients inside and out.