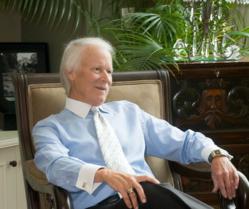 (PRWEB) April 30, 2013
Network marketing mentor Mark Yarnell and bestselling author of Your First Year in Network Marketing has announced a free webinar event during which he will share insider secrets gleaned from decades of success in the network marketing industry. Titled "Mark Yarnell's Network Marketing Insider Secrets Webinar Series - Is Your Company The Perfect Match?" the webinar aims to guide aspiring network marketing professionals to select the company which gives them the best match to their talents and interests.
Discussing such topics as "distributors and company DNA matches," and their impact on success in network marketing, Yarnell answers questions about the major factors that constitute a perfect match between a distributor and a company. "When the match is right, independent business owners are more focused and persevere longer to get to the top," says Yarnell in his description of the webinar. "This webinar will help sharpen your recruiting skills and decipher more quickly who's a fit and who's not."
For more information, or to register for Mark Yarnell's free webinar, please visit http://bit.ly/10AlM15