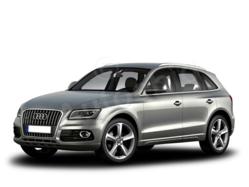 AutoeBid finds women are buying larger cars in 2013
(PRWEB UK) 13 February 2013
As more and more women turn to AutoeBid in order to get the best new car deals, AutoeBid highlights it's best selling new cars to women in 2013.
AutoeBid CEO Amin Saleem stated, "Women have been getting a raw deal when buying new cars for many years with women consistently getting poorer dealer then their counterparts when buying a new car. Using our service all buyers are treated equally as suppliers do not know the identity of the client as clients are totally anonymous so everyone gets the best deals."
Top 5 best selling new cars to women in 2013
1 . AUDI Q5
2 . KIA SPORTAGE
3 . SKODA YETI
4 . VOLKSWAGEN GOLF
5 . FORD FIESTA
Autoebid measurer's new car sales by the gender of who the order was placed under. These findings suggest women are buying larger cars probably due to having a family or accommodating a larger family.