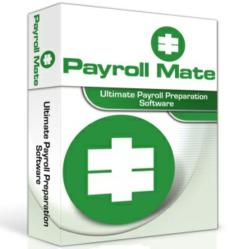 New York employers looking for 2013 payroll tax software can download risk-free trial of Payroll Mate by visiting RealTaxTools.com .
Chicago, IL (PRWEB) January 15, 2013
Small Business Payroll Software Developer, Real Business Solutions, released a new version of Payroll Mate software with support for the latest NYS 2013 withholding tax tables and methods. Payroll Mate calculates New York state personal income tax, New York disability insurance tax, New York unemployment tax and New York City personal income tax. Payroll Mate also calculates FICA Social Security tax (employer and employee portions), FICA Medicare (employer and employee portions) and Federal Income Tax.
New York employers and payroll service providers looking for 2013 payroll tax software can download risk-free trial of Payroll Mate by visiting http://www.RealTaxTools.com/.
Payroll Mate also prepares New York NYS-45 forms. The in-house payroll software comes with an easy-to-follow wizard which guides the user through the process of generating the form. The user has the ability to modify any figures or values that were auto populated by Payroll Mate, based on the checks already entered into the software. The user can modify employee name, social security number, quarterly unemployment insurance total wages, quarterly unemployment insurance taxable wages, quarterly withholding taxable wages, annual gross wages, quarterly withholding state tax, quarterly withholding Ney York city tax and annual total tax withheld.
Payroll Mate supports exporting payroll data and payroll checks into other accounting software products through the "General Ledger Export" report. Users can map different payroll items defined inside Payroll Mate payroll software to corresponding general ledger entries inside their accounting or financial software like Peachtree or Microsoft Office Accounting. Users have the ability to export detailed payroll information to general ledger and not only the payroll check totals. Payroll Mate also comes with a dedicated export wizard for Intuit QuickBooks and Quicken software.
Payroll Mate highlights:

Automatically calculates federal and state payroll withholding.
Supports different types of pay periods including weekly, biweekly, semimonthly and monthly.
Supports customizable income, tax and deductions categories.
Exports Payroll checks to Quicken and accounting software like Microsoft Office accounting.
Supports payroll vacation and sick pay accrual.
Can be used as QuickBooks payroll alternative with the ability to export payroll data to QuickBooks software.
Supports the following payroll forms: 941, 940, 944, W-2, W-3, California DE-9, California DE-9C, Texas C-3 , Texas C-4, New York NYS-45, Illinois 941 and Illinois UI-3/40.
Supports 1099 payroll and employees.
Supports income per mile and per piece.
Prints IRS 1099 and 1096 forms.
Supports 1099 employees and 1099 payroll.
Exports payroll reports to Excel, CSV and PDF.
Prints on Laser and Inkjet checks.
Prints on preprinted scannable W2 / W3 forms and prints on regular white paper.
Generates comprehensive reports including payroll journal, tax liability and deposit requirement.
Generates ACH Direct Deposit Files (Payroll Direct Deposit Support).
Supports fringe benefits.
Free updates during the tax year.
Runs over a network.
Prints MICR checks on blank check stock.
Give the payroll software from PayrollMate.com a test drive and see for yourself how easy managing payroll can be. Visit http://www.realtaxtools.com/ .