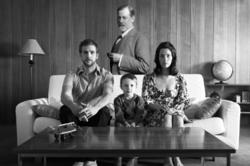 According to the mental health advocates, only about 25% of people with emotional or behavioral problems get the help they need.
Norwalk, CT (PRWEB) April 02, 2013
A new software widget called TherapistDirect™ was unveiled this week by Talk To An Expert Inc, a company whose mission is to "help people who help others." The new software provides a HIPAA compliant platform for therapists to connect with clients by secure video chat and email. "An increasing number of therapists use Skype® to do online sessions," notes company president Lawrence E. Shapiro, Ph.D., "however they are unaware that Skype® does not claim to be compliant with federal regulations for the secure transmission and storage of electronic patient information, and therefore therapists are putting the privacy of their clients at risk and also breaking federal laws." The company handed out Monopoly-style "Get Out of Jail Free" cards at the Psychotherapy Networker Conference last week, urging therapists to stop using Skype® or public email to communicate with their patients.
The company believes that online therapy will become increasingly popular as more and more people use technology to do common daily tasks. Its new software, which can be licensed by a therapist for $19.95/month, creates a public profile for therapists which can be accessed by clients from a website, blog, or even a link in an email. Studies reported by the Online Therapy Institute ( http://onlinetherapyinstitute.com/) suggest that Internet based therapies are at least as good as therapy in traditional office settings in treating most common emotional problems.
"But ease of use is only one factor," notes Shapiro; "online therapy can give help and hope to tens of thousands of people who been under-served by the conventional model of therapy." Advocates for people with mental health problems have long noted that as few as one third of people with emotional problems get the help they need. "Traditional therapy in an office is simply not an option for many people," Shapiro notes, "including the elderly, people with physical disabilities, and people living in remote areas of the country. And then of course there are the clients whose emotional problems keep them house-bound, such as clients with severe anxiety disorders, like OCD or agoraphobia."
For some people online therapy offers timely help beyond the limitations of traditional office hours. One bride with social phobia had an online session from her laptop an hour before her wedding. A businessman had an online session to help him with his fear of flying in the frequent flyer lounge of an airport. Many parents of children and teens with emotional problems prefer checking in with a therapist from their home after the kids have gone to bed.
"Our concept of how people get help with emotional problems is constantly evolving," notes Dr. Shapiro, who is well known for designing therapeutic board and card games for children, as well as mental health apps and self-help ebooks. "Ease of use and affordability must be factored into our evidence-based knowledge of what works and what doesn't."
Talk To An Expert, Inc. provides software for experts of all kinds to connect with people seeking help, advice, or guidance. For more information please contact: Tom Alpert, tom(at)talktoanexpertinc(dot)com, 203-517-0543 x 2. The company is located at 4 Berkeley Street, Norwalk, CT 06850.