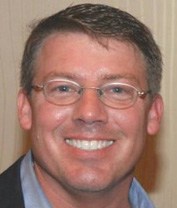 Success is NOT an accident.
Saint Louis, MO (PRWEB) May 01, 2013
The 1AutomationWiz.com Merchant Spotlight award is the highest honor awarded to an online merchant in 1AutomationWiz network, and only awarded to the very best online merchants.
To win the award, the merchant must demonstrate an outstanding integration of 1AutomationWiz into a new or existing ecommerce web site, provide exceptional service and products to their customers, and / or grown their online business in an exceptional way.
With a 23 year history of running his own businesses, Paul Evans owns and operates that The Youth Ministry Zone, Nicheology.com and is a featured speaker at marketing and christian based evens all over the country is the recipient of this month's award.
Additionally, Paul B Evens and his business partner Carrie Wilkerson operate the DIY (Do It Yourself) Marketing Success program.
"You'll hear me say a lot and sign my emails with 'Success is NOT an Accident'," said Paul Evans. "You can learn to be successful. There are no magic beans or an 'easy' button for online business. But you CAN create your own internet business and I will show you how."
Paul focuses on making money online outside of the "internet marketing" niche. He has a successful public speaking site and a youth ministry site, for instance, with over 3,000 paying members. And being able to segment customers easily for emailing campaigns using 1AutomationWiz has helped him tremendously with repeat sales.
"Everyone over here at 1AutomationWiz.com is thrilled that Paul Evans won this award. He's really a very humble guy, who also happens to be a marketing genus," said 1AutomationWiz president Don Schnure. "He provides best practices with integrity and the highest of standards in business and entrepreneurship."
About Paul Evans:
Paul's DIY (Do It Yourself) Marketing Success program, offers digital and physical products, client consulting and training. He focuses on helping his customers develop a strategic and provides practical instruction for their online business.
Contact Paul Evans at paul(at)paulbevans(dot)com or at (334) 328-0988
facebook.com/PaulEvansImpact
paulbevans.com
twitter.com/PaulEvans.
About 1AutomationWiz.com
Headquartered in St. Louis, MO, 1AutomationWiz is the original "all-in-one" ecommerce software solution provider. Designed for new or experience online merchants looking for a simple solution to help them grow their online businesses simply and without breaking the bank.
For more information, visit 1AutomationWiz.com.