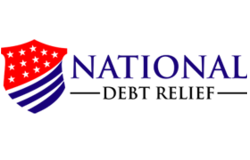 More than anything, financial literacy is an important learning for anyone who is trying to get out of debt.
Philadelphia, PA (PRWEB) April 18, 2013
An article released by Newsday on April 15 gives further evidence of how one debt can affect the financial growth of young individuals. The article titled, "Student debt slows housing recovery blocking first-time buyers from record-low mortgage rates" stated that millions of Americans are unable to purchase a home because of their college loans. The article interviewed people who said that although they want to stop renting, they simply cannot afford it.
Based on the data released by the Federal Reserve Bank of New York, two thirds of the overall student debt are owed by people under the age of 40. This gives a picture of a debt-ridden generation that is unable to live the American Dream of owning their home because they are still paying off what they spent back in college.
National Debt Relief, the leading provider of debt help services believes that this problem stems from the lack of personal finance education. They also believe that while paying off debt is important, knowing how to manage one's finances to effectively stay out of debt should also be a priority.
The debt relief company will address this lack of education by continuing to publish personal finance articles on their website. They have topics that range from the different types of debt relief options (even those not offered by the company) and how debtors can successfully get out of debt.
More than any service that they give, the intention to help increase personal wealth shows how sincere the company is in the welfare of their clients. It is aligned with the mission displayed on their website. It reads that National Debt Relief intends to be "the number one advocate of the Americans when it comes to re-establishing financial stability in the least amount of time and resources possible".
Showing sincerity of service, the debt relief company even provides personal finance articles that give various advice on how debtors can manage their limited finances so they can keep up with debt payment and in effect, grow their wealth. The company believes that more than anything, financial literacy is an important learning for anyone who is trying to get out of debt. It is part of the effort as it help grow the funds that will finance debt payments. The bigger the payments, the more progress will be made on the credit contributions.
The personal finance articles on the website include tips on how to manage household finances properly for debt payments. Credit management is also a topic that readers can benefit from. Other topics covered include savings, financial literacy, frugal living, budgeting, and other money management posts.
National Debt Relief makes a commitment to publish more posts to increase the financial literacy of their site visitors. The great thing about this is, the information is available to anyone - even if they are not clients of the said debt relief company. These valuable insights are made available via the website free of charge.
To see the different posts on money management, debt relief, bankruptcy alternatives, debt types and other debt related issues, visit National Debt Relief today. To get debt relief help, call 888-703-4948.