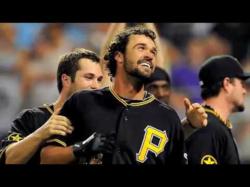 Pittsburgh, PA (PRWEB) January 18, 2013
Whatever emotions fans felt following the end to the Pittsburgh Pirates last year, hope was one of them. A strong start proved that the Pirates had the potential to become a championship team while a staggering finish proved they have plenty of work to do. But while there were doubts in October, continuing high Pittsburgh Pirates tickets sales were a welcome reminder that Pittsburgh is home to a large group of supportive fans.
Returning veterans will help the Pirates recapture some of their success from last year, while there are still rumors that Pittsburgh is on the hunt for the true Ace their pitching rotation desperately needs. In the meantime, the Pirates main rotation of A.J. Burnett, Wandy Rodriguez, James McDonald, and Jeff Karstens provide the defensive support the team needs.
Jeff Karstens will return to Pittsburgh on a one-year $2.5 million contract. Previous rumors suggested that the veteran pitcher, who made $3.1 million last season, would leave the Pirates once becoming a free agent in November. But Karstens commitment to stay gives Pittsburgh a fierce rotation that could give them the boost they'll need to avoid a repeat burnout that plagued them last season. Of course, a hopefully reinvigorated team and popular pitchers could mean that Pittsburgh Pirates tickets are primed to become harder to find this year.
The Pirates are well known for incorporating unconventional exercise routines into spring training drills. This month, Pirates chairman Bob Nutting responded to comments on the Pirates' use of Navy SEALS mental and physical drills by claiming that the focus would remain entirely on baseball. He added, "…can we learn from that? Yes."
The first chance for many fans to see if the off-season military-style drilling has paid off will be the Pirates' upcoming spring training game against the Tampa Bay Rays on February 23rd, 2013 at 1:05 PM.
HeadlineTickets.com is one of the most popular secondary ticket exchanges on the Internet, with tickets available for sports, theater, and concert venues across the United States and Canada. Search the site for local entertainment in many local areas at prices that competitors can't match. Headline Tickets Now is an accredited business with the Better Business Bureau (BBB) of Western Pennsylvania.