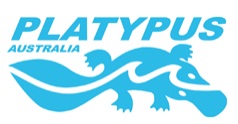 The common theme amongst all the rave reviews was that the swimmers are of high quality and quick-dry material, and that the vibrancy in the ranges and matching designs excite the kids enough to wear them without any struggle.
Sydney, Australia (PRWEB) January 19, 2013
Earlier in November, Platypus Australia commenced a trial of their children's UV protective clothing swimwear packs to the discriminating mums on Kidspot.com.au. A month on and the positive reviews have poured in, commending the company's fun designs, high quality and comfort, as described by the participants on the Mums Say discussion board.
Every parent knows the challenge of keeping their little one still long enough to apply the correct amount of sunscreen; all that effort exerted is to simply shield them from potential sun exposure risks while they're outdoors. Even if successful, parents continue to worry because traditional beachwear has minimal skin coverage, no UV protection, and they know that sunscreen can, and does, wash off.
Platypus Australia was founded in 1996. Its vision is to provide swimwear solutions that help protect a child's vulnerable skin while outdoors. Since then, the globally expanding company has helped educate parents and their kids, as well as industry peers and representatives, about skin cancer prevention by utilising their coordinated pieces of UV protective beachwear.
Platypus Australia embraced the opportunity to supply discerning mums with top-of-the-line children's UV protective child swimwear packs. They focused the trial on members of Mums Say, as they believe the group accurately represents most mums who face the everyday challenge of keeping their children safe and comfortable while playing outdoors.
The trial participants were provided with a boy's or a girl's UV swimwear pack containing a sunshirt, boardshorts, and hat in sizes ranging from 2, 4, 6, and 8. Providing the colourful bathers to children to use in their own environment created an opportunity for Platypus Australia to see how well they stand up to the true critics of their products: the kids.
Since the trial period coincides with the start of the Australian summer holidays, the participants were able to see their kids give Platypus Australia's products the royal treatment by exposing them to frequent, almost daily, use. The trial participants' comments have since been shared with other parents via the Mums Say discussion board.
One mother, who elected a pack for her son Thomas, acknowledged that even after three washes, the pieces still look "good as new. Thomas still loves them and we've had so many compliments about the colour." This mum goes so far as to say she's looking to purchase the swimpacks as gifts for her nieces and nephews: "Love them and highly recommend them."
Another mum gave the girls' beachwear pack a good turn by saying her little one has "really put this swimwear through its paces!" by exposing the pieces to at least three hours of waterpark, waterslide and pool contact every day while on holiday. She further approves that "the fabric seems like really good quality and there was no wear and tear on the pants from all that sliding… My daughter LOVES her new swimmers and is so excited that everything matched! We even had some compliments on her lovely outfit."
The common theme amongst all the rave reviews was that the swimmers are of high quality and quick-dry material, and that the vibrancy in the ranges and matching designs excite the kids enough to wear them without any struggle.
What's more, Platypus Australia's range of baby swimwear, sun shirts, swim shirts, rash shirts, board shorts and skirts, caps and bucket hats all meet the strict criteria set out by the Australian Radiation Protection and Nuclear Safety Agency (ARPANSA) and the British Standard for Ultraviolet Radiation.
Combine the Kidspot mums' high praise for Platypus Australia's swimwear with their UPF50+ rating, which blocks 97.5% of damaging ultraviolet rays, and it's clear that the company's mission and goals are achieved. Platypus Australia's UV protective children's swimmers and accessories guarantee maximum sun protection with quality and comfort, allowing mums and dads alike to sit back and relax while their little ones enjoy the sunshine.
About Platypus Australia
Founded in 1996, Platypus Australia's quality children's UV protective swimwear is now available in the UK, Europe, Asia and USA. Their export-ready garments are internationally acclaimed and in high demand.
Platypus Australia's beachwear gives parents peace of mind knowing their children are safe while having fun in the sun. For more information regarding their renowned product range, visit http://www.platypusaustralia.com.