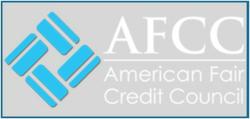 These cards are not really good alternatives to checking accounts. The fees involved in distributing the funds are usually much higher than simply writing a check.
New York, NY (PRWEB) May 21, 2013
National Debt Relief (NDR) recently published an article about the potential dangers of owning and using prepaid debit cards. This was written to help consumers decide if they should go for these cards over checking accounts.
"Revealed - The Dark Side Of Prepaid Debit Cards" was published last May 11 on the NDR website. Resident personal financial blogger, Samantha Seiffert, started the article with reasons why American consumers usually opt for prepaid debit cards. She said that there are three reasons to this. One of them is simply not having the requirements to qualify for a checking account. The other reason is that some consumers feel that they are able to control their spending when they use debit cards. The last reason is they believe it to be more convenient to use.
While there may be benefits to prepaid debit cards, National Debt Relief cautions their readers to explore the dark side of these spending tools. Although it can help consumers avoid overdrafts and unnecessary debt, there are some disadvantages to using it.
The article states that despite its obvious protection from overdrafts, these cards are not really good alternatives to checking accounts. The fees involved in distributing the funds are usually much higher than simply writing a check.
National Debt Relief also expresses that these cards will not teach consumers the right spending habits. The AFCC (American Fair Credit Council) member believes that a checking account is more effective in teaching consumers how to manage their finances. It allows them to be more cautious about credit building.
The debt relief company also warns consumers about the high fees associated with debit cards. There are fees involved when the card is activated, used in ATMs, reloaded with funds, maintenance, etc. The list can be found in the contract that consumers sign during the application process.
The article furthermore discusses that unlike in checking accounts, debit cards will not allow consumers to set up automatic payment systems to help them with their debt obligations.
National Debt Relief does not completely condone the use of debit cards. They concede that there are instances wherein it will prove useful to people who have no credit history or a very low credit score. It is also an option for consumers with a low monthly income. It is a good way of rebuilding one's credit.
In case their readers still wish to use prepaid debit cards, the article encourages them to read the fine prints on the contract that they will sign. This will provide consumers with the insight as to the different fees involved with the card.
To read the whole article, visit the website of National Debt Relief or call 888-703-4948.
Hailed by Top Consumer Reviews as the leading service provider of debt solutions, National Debt Relief offers debt settlement as an effective way to get out of a financial situation. Their debt professionals are all IAPDA accredited (International Association of Professional Debt Arbitrators) and they are backed by extensive training programs and years of debt negotiation experience. Browse through the rich resource of articles on their official website.