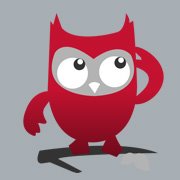 The new website is much more robust and provides significantly more information that is helpful to authors
Valley Forge, Pa. (PRWEB) April 11, 2013
SkillBites, an easy publishing platform for professionals to publish short "how-to" books to turn prospects into hot leads, has recently revamped its website for authors. The new site which is available at authors.skillbites.net, contains a full description of all services and bundled packages available to authors, and a comparative matrix of the author packages. The revamped website hosts a resource center which contains a list of webinars to help the Skillbites authors grow their businessand a list of service providers who offer specialty services to authors. The new author site also boasts a community forum for authors where they can post questions, lessons learned, suggestions, and best practices to help each other.
Despite the growing use of multi-media, there is still no better way to build trust and enhance one's credibility than to publish a book. SkillBites' Publishing Platform is one of the easiest to use in the industry. Each of the author packages includes a pre-formatted template, a guide to writing a book, editing services, publication, distribution on Amazon, availability of the author's book in paperback with print on demand, marketing services, and access to monthly webinars.
"The new website is much more robust and provides significantly more information that is helpful to authors" says founder Judy Weintraub. "Our aim is to create a community where we can all help each other thrive."
About SkillBites™:
SkillBites provides an easy publishing platform for business professionals seeking to leverage their expertise and turn prospects into hot leads by publishing a book. SkillBites is also a convenient resource center that provides useful information that can be absorbed and implemented in a fraction of the time of other learning methods, enabling people to get results sooner. Further information about the company and the resources available can be found at http://www.SkillBites.net.