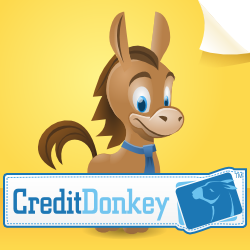 many people still aren't saving enough to justify their expectation of a comfortable retirement
Los Angeles, CA (PRWEB) January 21, 2013
What's the difference between objective forecasting and cockeyed optimism? A new survey by the credit card comparison site CreditDonkey.com suggests that it's the difference between some people's saving habits and their idea of a "comfortable retirement."
Although 80 percent of the more than 1,100 people surveyed said they were not doing enough to save for retirement, 65.8 percent reported having no financial plan for retirement and 59.9 percent said they lived paycheck to paycheck, 44.7 percent still expected to (somehow) retire comfortably.
Survey Results: http://www.creditdonkey.com/optimistic-retirement.html
"In the wake of the Great Recession, Americans are saving more and reducing debt, including credit card debt," said CreditDonkey.com founder Charles Tran. "Despite the trend toward more frugal behavior, however, many people still aren't saving enough to justify their expectation of a comfortable retirement. No doubt, many are simply hoping that the economy will rebound before it's time for them to retire."
Among the other findings of the Credit and Saving Survey:

Only 48.6 percent of respondents said they have $1,000 in accessible savings, and just 43.5 percent have saved even $1,000 for retirement.
37.6 percent said they have less than $100 in cash on hand.
Unsurprisingly, only 34.9 percent of those polled think Social Security should be privatized.
75.2 percent believe that credit card issuers should be subject to more regulation.
45.9 percent believe they are paying more income taxes than they should, and 67.6 percent of the respondents said the current income tax code is not fair.
"Obviously, it's easier to save for retirement when you have a higher income," said Tran, "but even people with modest incomes can do more to save for retirement. To start, they should look for credit cards that offer rewards, including discounts on merchandise and cash back for certain purchases. In addition, consumers should avoid carrying balances on credit cards and put away a small amount every week or month. Seemingly insignificant amounts can produce a healthy return over time."
From January 4 to January 8, 2013 CreditDonkey polled 1,109 Americans, age 18 and over, for their views on credit cards, saving, retirement planning and other financial issues with thirty-eight multiple-choice and yes/no questions.
To view more responses from the Credit and Saving Survey, visit http://www.creditdonkey.com/optimistic-retirement.html