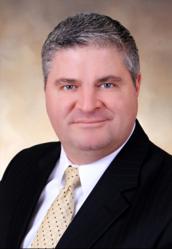 Valley Forge, PA (PRWEB) February 11, 2013
RatnerPrestia is pleased to announce that Robert A. McKinley has joined the firm as Counsel, where he will be a part of the Litigation Group. Mr. McKinley is a registered U.S. patent attorney with over 15 years of experience in all aspects of intellectual property law. He focuses his practice on litigating large scale patent, trademark, and trade secret cases, patent and trademark procurement, and providing strategic planning, counseling and guidance to his clients. He has particular expertise in electrical and computer arts, which includes telecommunications, business methods, computer hardware and software, analog and digital circuits, power and lighting systems, wireless devices and systems, and medical devices. Prior to joining RatnerPrestia, he served as Chair of the IP Department at a general practice firm. Mr. McKinley has a reputation for providing prompt, creative and practical business solutions to a broad range of clients which includes international companies, start-up/growth companies, and universities.
Mr. McKinley received his B.S. degree in Electrical Engineering from Drexel University and was selected to the National Electrical Engineering Honor Society, Eta Kappa Nu. He was awarded the Philadelphia Naval Shipyard Scholarship while at Drexel and worked as a Systems Engineer in both the Design Division and the Combat Systems Office at the Philadelphia Naval Shipyard upon graduation. Mr. McKinley earned his J.D. from Widener University School of Law, Evening Division, where he received honors in both appellate and trial advocacy. Currently, Mr. McKinley is an active member of the American Intellectual Property Law Association and the International Trademark Association.
RatnerPrestia's practice is devoted exclusively to intellectual property (IP) law. With extensive and diverse legal, technical and corporate expertise, its professionals provide practical, cost-effective, business-oriented counseling to a wide range of international and domestic businesses. It represents clients in court proceedings and before the U.S. Patent and Trademark Office. Through its extensive network of foreign associates, it also represents clients before courts and administrative bodies around the world. RatnerPrestia is a full-service IP firm with a 30 year proven track record of success. For additional information, visit http://www.RatnerPrestia.com.
###