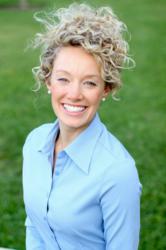 I am thrilled to join RVCF at such an exciting time in the organization's development.
South Plainfield, NJ (PRWEB) June 21, 2013
The Retail Value Chain Federation, leading collaborative supply chain organization, today announced that Suzanne Stanzel has joined as Business Development Manager. In this role, Stanzel, an experienced software-as-a-service sales and marketing leader, will focus on developing the market for RVCF's retail membership and service provider sponsorship programs. She will be responsible for driving revenue, expanding RVCF's retail member community, and growing the sponsorship opportunities that support the RVCF organization.
"Suzanne is a tremendous addition to our team. She brings invaluable industry insight and experience to us at RVCF and has a deep appreciation for the needs of the ever-evolving retail industry," said Kim Zablocky, Principal and Founder of RVCF. "Our organization is expanding and Suzanne is arriving at the perfect time to execute on our strategy and take us to the next level with a great team alongside her."
"I am thrilled to join RVCF at such an exciting time in the organization's development, " said
Suzanne Stanzel. "RVCF is a true collaborator, enhancing retailers and suppliers' ability to gain clearer insight into their supply chain processes, by creating trusted communities and facilitating business connections otherwise not available. I am energized about this opportunity and look forward to leading a process that that will bring significant value for our members and participants."
Having previously worked for an industry service provider, Suzanne brings a wealth of knowledge in trading partner alignment, retailer-supplier synchronization, and the appropriate use of technology solutions to improve efficiency in the retail value chain. Suzanne has the unique ability to create business efficiency through collaborative efforts.
Additionally, Suzanne brings to RVCF a wealth of knowledge in the areas of, media relations, internal and external communication, stakeholder management, analyst relations and public relations. She has contributed to the progression of industry expertise through webinars, case studies, white and papers detailing best practice industry efforts. Suzanne has proven that she can consistently deliver program results through outstanding leadership and communication skills.
Suzanne is originally from Indiana but now resides in Houston, Texas with her husband Kyle. Suzanne is an active volunteer at her church and teaches ballet. Suzanne is excited to join the RVCF family and assist partners on their path to greater success.