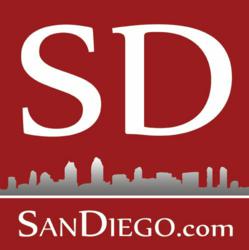 Attracting over 40,000 visitors, San Diego has become the number one west coast destination to celebrate Mardi Gras.
San Diego, CA (PRWEB) February 07, 2013
This year forget Valentine's Day and focus on Mardi Gras! For all you single party-goers, Mardi Gras is the best excuse to leave love in the dust and party it up this February in San Diego. When the entire country is wandering around with pink boxes of chocolates and roses, the single crowd will be gearing up for the party of the year in San Diego's vibrant Gaslamp Quarter!
Attracting over 40,000 visitors, San Diego has become the number one West Coast destination to celebrate Mardi Gras. February 12, 2013 the streets will be flooded with scantily clad young adults looking to sow their wild oats among the bustle of San Diego's Gaslamp Quarter so SanDiego.com has announced the best San Diego hotels to catch all the Mardi Gras action!
Best San Diego Hotels for Mardi Gras 2013:
1.) Hard Rock Hotel San Diego: There is no better place to be for a West Coast Mardi Gras than the Hard Rock Hotel San Diego. This ultra-posh party-hard hotel is offering Mardi Gras Intro Packages starting at $239 that include Studio or Hard Rock Suite accommodations, general admission tickets to the entire Mardi Gras in the Gaslamp party as well as two VIP access tickets to the hottest Mardi Gras After-Party at trendy onsite bar 207. Visitors can mingle with the A-List at this rock-n-roll hotel in the Gaslamp.
2.) Hotel Indigo: This popular San Diego hotel is a favorite for visitors of all kinds, including the four-legged variety. It's pet-friendly, LEED Certified and ultra stylish and when guests book this hotel for Mardi Gras, they'll receive two complimentary tickets to the festivities. Located on the outskirts of the bustling Gaslamp Quarter in San Diego, Hotel Indigo is a great option for visitors looking to get in on all the Mardi Gras action, enjoy stylish and spacious accommodations and have a low impact on the environment during their stay in San Diego. Being green doesn't have to be boring, especially while staying at the super posh Hotel Indigo.
3.) The Sofia Hotel: This quaint boutique hotel in the Gaslamp Quarter offers beautiful and modern accommodations, a top notch onsite fine-dining restaurant and an ideal location in the heart of downtown. The chic style and allure of The Sofia make it a popular destination for all ages. Guests who book The Sofia Hotel for Mardi Gras will receive two complimentary tickets to the event and will be walking distance from all the excitement. Guests can join the crowds dressed in Mardi Gras attire for the party of the year and then retreat to their comfortable and cozy guest room for a peaceful nights sleep The Sofia Hotel.
Mardi Gras is a time to let loose and have fun so why not splurge on a great San Diego Gaslamp hotel for the celebration? Take advantage of the many beautiful hotels walking distance from the festivities and make the most of this exciting event in San Diego!
About SanDiego.com:
SanDiego.com is an authority on vacationing in San Diego. SanDiego.com makes it easy and effiecient for users to book their ideal vacation in San Diego with helpful information, local knowledge and budget friendly promotional deals on hotels, activities, attractions and events.