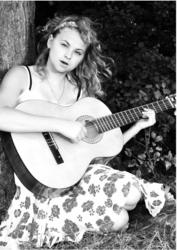 Another way to inspire children to be passionate about learning a musical instrument
Ascot, Berkshire UK (PRWEB UK) 27 May 2013
Instrumentally are delighted to announce the extension of its inspiring music tuition to include the teaching of students at Holy Trinity CE School.
Free trial sessions took earlier this month where students had the opportunity to try out two or three instruments. Group and individual lessons are now taking place in a variety of instruments including piano, flute and clarinet.
" We are really pleased to be able to extend our teaching into local schools" says Instrumentally founder Kate Chislett, " Our Ascot Studio is proving very popular with both children and adults. This provides another way in which we can inspire children to become passionate about learning an instrument and playing together."
Students at Holy Trinity School will be able to continue with lessons in the holidays at Instrumentally's Ascot Studio as well as become members of the musical theatre group Cast! and priorty book for Summerfest.
About Instrumentally
Instrumentally provide inspirational music teaching of a wide range of musical instruments.
Its purpose built Ascot Studio opened in June 2011 and contains five air-conditioned music rooms each with high end digital pianos, electronic drums and a Sonos wireless music system.
Cast!, its musical theatre group, and Intros, which offers pre-school children an introduction to music, also take place at the Studio.
A range of Starbucks coffee and tea is served to those waiting in our spacious reception area and provide free Wi-Fi and space to catch up on work or homework.