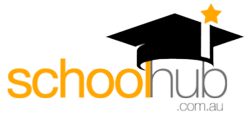 Australian children are very fortunate to have such access to the very latest in technology. Schools across the country adhere to practices and have the same funds, ensuring equality.
Brisbane, Australia (PRWEB) April 23, 2013
SchoolHub.com.au shares the good news with Brisbane parents. It would seem that apps do have beneficial effects for educating children. The independent online resource for information and up-to-the-minute development on education in Australia made the recent disclosure in its newest report on the website. The education resource, however, did add an "if" to the revelation. According to the report, the educational benefits may be realised if parents know how to use and pick out apps for their children.
SchoolHub.com.au goes on to cite a comment by Sandra Gattenhof of the Queensland University of Technology, which essentially recommended that parents should consider mobile devices (e.g., smartphones and tablets) with apps as tools, not as baby sitters. The Brisbane-based Web resource also notes advice from Macquarie University Lecturer Kristy Goodwin, who recommended that parents should not try to use smartphones and tablets for rote learning. Instead of using the apps on such devices to facilitate the memorisation technique, Goodwin tells SchoolHub.com.au that children would fare better with educational apps that enhance their creativity and develop their problem solving and language skills. The report adds that such apps would be suitable for preschool-aged children.
Whether the kids are in the private, state-run, or independent schools Brisbane offers, SchoolHub.com.au's latest report finds that choosing age-appropriate apps and using those apps as mere tools and not as replacements for TV and babysitters, will provide the literacy and educational development every child needs.
Incidentally, iPads have been used in private schools across Australia, replacing textbooks and worksheets in classes for a couple of years now. In fact, a private Catholic school in central Sydney has required all of its students to own an iPad. Meanwhile, a majority of public schools still reportedly get laptops from the government's Digital Education Revolution fund.
Aside from integrating smart devices with educational apps for classroom instruction and work, SchoolHub.com.au also discovered that the use of technology in Australian schools include video conferencing, virtual classrooms, and interactive whiteboards.
In the separate report, the website observes, "Australian children are very fortunate to have such access to the very latest in technology. Schools across the country adhere to practices and have the same funds, ensuring equality. Within the classroom it is clear that technology has helped pupils greatly when it comes to interacting with their fellow pupils, teachers as well as other pupils outside of their own school."
The website further adds that children of all ages, in public and private schools Brisbane offers, are now being taught the fundamental skills they need in order to do well in the digital age. While the initial purpose of using technology — from whiteboards to video conferencing equipment — may have been to hold a student's interest in class, the development of various platforms and new features have enabled teachers to also introduce students to world experts and expose them to different cultures.
"The benefits gained by this rise in technology means that learning at home can be enhanced. Greater access to information, lessons, homework … in the pupils' own homes means doing their own work and revision is much easier. It is certainly something that will boost learning as a whole. It is also essential that pupils have very good knowledge when it comes to using technology, it is … the future," SchoolHub.com.au says of Australian education.
SchoolHub.com.au delivers in-depth reports on the various aspects of education in the country as well as provide current information on the many issues affecting the sector. Apart from extending valuable insight, the online resource also helps parents find the best private schools in and around Brisbane. For more information and news on education in Australia, go to the School Hub website today.