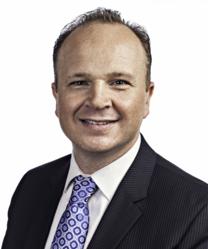 (PRWEB) May 22, 2013
PHILADELPHIA (May 22, 2013) – Loews Philadelphia Hotel announced today the appointment of Sean Clancy to General Manager. With more than 20 years of hospitality experience, Clancy will oversee all aspects of management for the Loews Philadelphia Hotel, a AAA Four Diamond property which recently completed a full $14 million renovation of its 581guest rooms in March.
In 2012, Clancy joined the Loews Miami Beach Hotel as Hotel Manager, where he was responsible for overseeing all operational departments at the property. Prior to that role, Clancy worked as General Manager of the Boca Beach Club, a Waldorf Astoria resort. Additionally, Clancy's previous hospitality experience includes many senior management positions including Director of Rooms and Director of Operations at the Arizona Biltmore, and Assistant Executive Manager and Rooms Operations Manager for the Ritz-Carlton Hotel Company, where he spent more than nine years.
"We are thrilled to welcome Sean as General Manager of Loews Philadelphia Hotel," said Shawn Hauver, Vice President of Operations, Loews Hotels & Resorts. "Sean's luxury experience combined with his demonstrated leadership and impressive hospitality track record will ensure this iconic property's longstanding reputation as the city's most historic and celebrated hotel is well-maintained. Sean will be an asset to our team and we look forward to continued success under his direction."
Consistently voted one of the best hotels in the city, Loews Philadelphia Hotel is the tallest hotel in the City of Brotherly Love. With the original PSFS sign still illuminated atop the 33rd floor, the architectural marvel continues to be a recognizable symbol of Philadelphia and its great history. Many of the historical features of the former PSFS building remain preserved in the hotel, including the bank's safe, Cartier clocks and many pieces of furniture. Today the property features more than 45,000 square feet of meeting space including three ballrooms and 14 conference rooms, and unparalleled city views.
About Loews Philadelphia Hotel
Restored in 2000, the 581-room luxury Loews Philadelphia Hotel is a combination of historic architecture and modern amenities in the landmark PSFS building. Located in the heart of Center City, one of Philly's most influential neighborhoods, the hotel is walking distance to the Pennsylvania Convention Center, Reading Terminal, many historic attractions, museums, theaters, shops and restaurants. SoleFood Restaurant is a fusion of seafood and cutting edge culinary expertise, presenting seafood inspired dishes at breakfast, lunch and dinner. For more information about Loews Philadelphia Hotel, located at 1200 Market Street, call (215) 627-1200 or visit http://www.loewshotels.com.
Like Loews Philadelphia Hotel on Facebook: http://www.facebook.com/LoewsPhiladelphia
Follow Loews Philadelphia Hotel on Twitter: http://www.twitter.com/loews_hotels
About Loews Hotels & Resorts
Headquartered in New York City, Loews Hotels & Resorts owns and/or operates 19 hotels and resorts in the U.S. and Canada including the newly acquired Loews Madison Hotel located in the heart of Washington at the epicenter of legendary D.C. landmarks and the Loews Boston Back Bay Hotel, one of Boston's preeminent historic buildings, situated on the corner of Berkeley and Stuart Streets. Located in major city centers and resort destinations in North America from coast to coast, the Loews portfolio features one-of-a-kind properties that go beyond Four Diamond standards to delight guests with a supremely comfortable, uniquely local and vibrant travel experience. For reservations or more information about Loews Hotels & Resorts, call 1-800-23-LOEWS or visit: http://www.loewshotels.com.
Like Loews Hotels & Resorts on Facebook: http://www.facebook.com/LoewsHotels
Follow Loews Hotels & Resorts on Twitter: http://www.twitter.com/loews_hotels
Watch Loews Hotels & Resorts on YouTube: http://www.youtube.com/LoewsHotels
###
Contact:
Loews Philadelphia Hotel
Tiffany McKinney
(404) 745-5845
tmckinney (at) loewshotels (dot) com