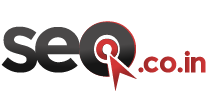 San Francisco, CA (PRWEB) June 27, 2013
In a bid to satisfy its customers and capture a sizable chunk of the market share, India's leading search engine optimization company, SEO.co.in launches advanced digital marketing services over the best social media platforms. The decision to launch such advanced social media optimization (SMO) services was made keeping in mind the specific requirement of clients who were looking for something effective and result oriented. This was announced by the top boss of the company, Mr K. Dutta who also happens to be the CEO of the organization. The decision to launch such upgraded e-marketing services was made public on the occasion of its 9th anniversary at its company headquarters. A host of dignitaries and distinguished guests from the internet marketing industry were present at the company premises in India. By launching such services the company wants to position itself among the top 5 seo companies of India.
There is a huge demand for engineered web promotion services across the globe as social media optimization (SMO) is becoming the first choice among a majority of entrepreneurs and business entities. Here a particular business or brand is promoted through the various social media sites like Google Plus, Facebook, Twitter, Pinterest, Youtube etc. This is actually very effective and helps to create an extensive online presence for a particular brand, product or service. In this way a business is able to promote itself to the maximum number of online visitors by the virtue of social media optimization which is the latest method of online promotion. So, SEO.co.in plans to form a dedicated team of web analysts and website optimizers who would provide internet marketing services over advanced SMO platforms like Pinterest, Facebook and Google Plus. This was disclosed by a top official of SEO Services India who also happens to be a part of the management team. According to the company, it plans to launch this upgraded SMO service to provide its clients with the best web marketing solutions for achieving improved rankings in Google. This specialized service is launched keeping in mind a couple of factors which is really important in terms of business growth and revenue generation. Firstly, the company wants rope in additional customers through such innovative SEO services and secondly it wants to increase its revenue earning potential.
If company sources are to be believed, the sole intention of launching such services is to satisfy its existing and new clients with the most upgraded search engine optimization services. The CEO is of the opinion that through social media optimization a website is bound to attain the top most ranking in search engine result pages (SERP's) in the shortest possible time. Therefore, the company is all geared up to provide social media optimization services from the coming month. In this way SEO India hopes to present itself as the most versatile web marketing agency in India.
About SEO Company India - SEO.co.in
SEO.co.in is the leading internet marketing firm which offers customers a gamut of specialized search engine optimization services at the most competitive price. It offers services in the field of SEO, SMO, PPC, online reputation management and company branding services at some of the most competitive prices.