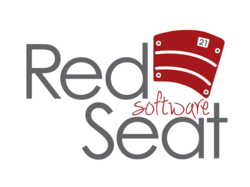 It also allows us to be on the front lines to see and hear what Industry and Academia need in Structural Engineering Software going forward.
Grapevine, TX (PRWEB) January 30, 2013
Red Seat Software, Structural Engineering Software Solutions provider for the Structural & Civil Engineering industry, announced their 2013 trade show schedule today. This year's schedule includes events being held in the U.S., Canada, and the U.K. Some of the events will be co-hosted or represented by S-FRAME Software, Inc. The schedule is as follows:
Feb. 27-28, 2013: The UK Concrete Show, Birmingham, UK
April 14-18, 2013: ACI Spring Convention, Minneapolis, MN
April 17-19, 2013: NASCC Steel Conference, St. Louis, MO
May 6-9, 2013: Offshore Technology Conference, Houston, TX
May 29 – June 1, 2013: CSCE Conference, Montreal, Quebec
June 23-26, 2013: ASEE Conference, Atlanta, GA
October 20-24, 2013: ACI Fall Convention, Phoenix, AZ
John Parady, Director of Sales & Marketing at Red Seat Software, said, "Having the opportunity to be invited and attend conferences in the areas of Steel and Concrete Construction, Education, and Oil & Gas Technology demonstrates the increased presence of both Red Seat and S-FRAME Software in these arenas. It allows us to meet with new and existing clients in one location, as well as to communicate up to date information about the technology we provide. It also allows us to be on the front lines to see and hear what Industry and Academia need in Structural Engineering Software going forward."
About Red Seat Software
Red Seat Software provides Structural & Civil Engineers a USA distributor of the Structural Office solution suite from S-FRAME Software, Inc. S-FRAME provides accurate, proven and easy-to-use software solutions for professionals in industries such as Oil & Gas, Commercial & Industrial Building Construction, and Transportation Infrastructure. Red Seat Software is an independently owned software distributor located in the Dallas/Ft. Worth, TX area. The mission of the company is to provide Structural Engineering Professionals with software solutions that are easy to use, accurate, and proven to add efficiency and value to structural engineering project workflows.
About S-FRAME Software, Inc.
Since 1981, after introducing its first commercially available 2D analysis program, S-FRAME Software has led the industry in the development of easy-to-use, reliable, & innovative analysis and design software products trusted by thousands of structural engineers worldwide working in a multitude of industries. S-FRAME's Structural Office is a structural model management environment that enables users to design robust structures regardless of geometric complexity, material types, loading conditions, nonlinear effects, and design-code requirements. S-FRAME's software products include: S-FRAME™, S-STEEL™, S-PAD™, S-CALC™, S-CONCRETE™, and S-LINE™.