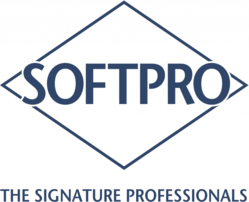 Users can quickly adopt the use of electronic signature technology without having to go through the testing and integration process themselves.
Westlake Village, CA (PRWEB) February 26, 2013
SOFTPRO N.A. announces that iPatientCare has esignature-enabled its Electronic Health Record (EHR) solution by integrating SignDoc, the company's electronic signature software. As of today, iPatientCare EHR (version 10.8) users can capture a biometric handwritten electronic signature using the Wacom STU-500 signature pad. In addition to reducing their paper consumption, iPatientCare users can streamline approval processes, protect documents against post-signature manipulation, and fully leverage their EHR software investment by keeping processes digital. For a demo of the integrated iPatientCare solution, please visit SOFTPRO at HIMSS 2013, booth 5854.
"By offering a plug-and-play esignature option within its EHR software, iPatientCare is providing tremendous added-value," explains Rodney G. Vesling, President and General Manager at SOFTPRO N.A. "Users can quickly adopt the use of electronic signature technology without having to go through the testing and integration process themselves."
iPatientCare's full-featured EHR serves the needs of everyone in the office, including physicians, physician assistants, nurse professionals and practitioners, medical assistants, managed care, front-office staff, billing staff, and even patients. Designed using Microsoft .net framework, iPatientCare EHR scales up all the way from solo physicians practices to offices having more than 200 physicians, multiple locations, and serving multiple specialties.
"Our clients have welcomed the addition of electronic signature functionality within iPatientCare for a number of reasons," explains Sunil Bhagtani, VP Business Development with iPatientCare. "They can eliminate the need to manage a paper trail. They can offer their patients easy and efficient processes. And, our customers can ensure that all relevant information is kept in one central location."
About iPatientCare
iPatientCare, Inc. is a privately held medical informatics company based at Woodbridge, New Jersey. The company is known for its pioneering contribution to mHealth and Cloud based unified product suite that include Electronic Health/Medical Record and integrated Practice Management/Billing System, Patient Portal/PHR, Health Information Exchange (HIE), and mobile point-of-care solutions that serve the ambulatory, acute/sub acute, emergency and home health market segments. iPatientCare EHR was among the first to be certified by CCHIT in July 2006 and is currently CCHIT 2011 fully certified and ONC-ATCB 2011/2012 Certified Complete EHR for Meaningful Use.
The company has won numerous awards for its EHR technology and is recognized as an innovator in the field, being a pioneer to offer an EHR technology on a handheld device, an innovative First Responder technology to the US Army for its Theatre Medical Information System, the first to offer a Cloud based EHR product. iPatientCare is recognized as one of the best EHR and Integrated PM System for small and medium sized physicians' offices; has been awarded most number of industry Awards; and has been recognized as a preferred/MU partner by numerous Regional Extension Centers (REC), hospitals/health systems, and academies. Visit http://www.iPatientCare.com for more information.
About SOFTPRO
Founded in 1983, SOFTPRO is the most experienced signature management company. The company's SignDoc Esignature Software Suite supports handwritten esignatures captured with any device including tablets and smartphones as well as offers a secure click-to-sign esignature solution. In addition, SignDoc compliments Softpro's check fraud prevention solution, FraudOne, for managing signature references and automated check fraud detection. The products are used in 50 countries and 11 of the world's 25 largest banks trust SOFTPRO.