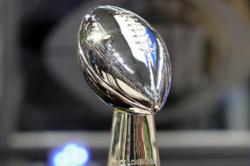 Pittsburgh, PA (PRWEB) January 04, 2013
The playoffs kick off this weekend, with twelve teams fighting to earn a spot in the February 3rd, 2013 Super Bowl game that will crown this year's NFL Champion. Adding to the excitement of the game is its location. New Orleans will host the Super Bowl for the first time since 2002, when the New England Patriots ousted the St. Louis Rams in Super Bowl XXVI.
Super Bowl tickets are on sale now, although the matchup still depends on the success of two of the teams entering the playoffs this weekend. The twelve teams competing for their shot at the 2013 Super Bowl this year are:
Indianapolis Colts
Denver Broncos
Cincinnati Bengals
New England Patriots
Minnesota Vikings
Atlanta Falcons
Baltimore Ravens
Green Bay Packers
Washington Redskins
Seattle Seahawks
Houston Texans
The Patriots are the current favorite to win the AFC, while the Seattle Seahawks are poised to take control of the NFC. The Seahawks have a long playoff road ahead of them however, with the Washington Redskins and the 49ers or Falcons waiting to snatch the 2013 Super Bowl from the Seahawks' grasp.
The venue of the Mercedes-Benz Superdome is sure to sell a fair share of Super Bowl tickets, largely due to the city's famous weather, culture, and atmosphere. The 2013 Super Bowl will also take place in the midst of Mardi Gras, which required changes to the festival's normal parade calendar. In all, New Orleans has hosted the Super Bowl a record ten times, far and away the most by any city in the United States.
The high estimated Super Bowl tickets sales numbers that local business owners in New Orleans and NFL officials are predicted could force many fans out of the annual Super Bowl ticket public sales. Fortunately, fans can still purchase Super Bowl tickets at third-party ticket exchanges well after the public sale ends. Sites like HeadlineTickets.com offer all NFL playoff tickets, and also help spur ticket sales by offering low prices after fees and delivery charges.
Beyonce is set to perform the halftime show this year, with a Destiny's Child reunion and Jay-Z performance also potential inclusions. The 2013 Super Bowl is also notable for featuring the highest advertising costs ever for commercials aired during the game. CBS has announced that they intend to charge advertisers $4 million for each 30-second commercial aired during the game.
About Headline Tickets
HeadlineTickets.com is one of the most popular secondary ticket exchanges on the Internet, with tickets available for sports, theater, and concert venues across the United States and Canada. Search the site for local entertainment in many local areas at prices that competitors can't match. Headline Tickets Now is an accredited business with the Better Business Bureau (BBB) of Western Pennsylvania.