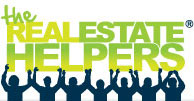 Every property that you would like to buy, let us know and we'll go through it with you. If you'd just like research, we can provide that, too. If you'd like to take it to the next step, then we can make an enquiry into that property, too.
VIC, Australia (PRWEB) February 07, 2013
Buyer's agents can be costly for many home buyers, according to Lloyd Jenman. The founder and owner of Victoria-based firm The Real Estate Helpers illustrates his point by pulling fee information from a couple of buyer's agent websites. One buyer's agent fees amounted to a minimum of $7,000 and the other went for a minimum of $8,000. While Jenman recognises that there may be a few legitimate buyer's agents dedicated to really assisting property buyers in landing their dream homes, he nevertheless points out that there are agents who use several tricks in the book that leave many home buyers with less desirable outcomes and horror stories to tell.
In a recently released video, Jenman, along with licenced real estate agent and qualified mortgage broker Matthew Taylor, detailed the company's fresh, revolutionary approach to buying homes in Australia. The real estate experts share inside secrets of real estate, their experiences with other buyers, and they reveal why home buyers don't have to pay several thousands of dollars to have access to expert advice and guidance.
"We have scrapped our buyer's agent service," Jenman declares in the video, adding that their company's philosophy is now rooted simply in determining how they can be of help to home buyers. Instead of charging buyers a huge sum of money, The Real Estate Helpers have come up with a membership concept for its clients. Jenman says about the membership fee, "Compared to what a lot of buyer's agents charge, it is almost free… We can help you for a fraction of the cost (you would spend using) a buyer's agent."
Jenman also reveals that by offering the monthly membership as opposed to charging clients with a lump sum, home buyers are not tied to any long-term agreement, which he says is what most buyer's agents would do. And that's why they offer a free initial consultation.
Jenman clarifies that with their real estate online service's membership fee, homebuyers 'graduate' and leave the The Real Estate Helpers Home Buyer Membership as soon as they buy. He also adds, "If you're not happy with us, for any reason, and you don't think you're getting the value, then you can leave, too. So there's no fixed contract. If you're happy with us, then you just pay purely for the advice you receive."
Jenman also points out that The Real Estate Helpers will not be physically going out searching for properties for its members. Their goal is to help buyers be empowered to make informed decisions by providing the expert advice and guidance to buy the right home for the right price.
Membership to The Real Estate Helpers entitles home buyers access to a members-only website where they'll get unlimited use of research, from residential property price comparisons to price history. Jenman even says that members will be able to find out what the property owners paid for the properties — information which could be used as leverage when an offer is made or during negotiations.
The monthly membership is at $1,000 but those who watch the video and sign up now will be able to receive a coupon code that entitles them to a 50 percent discount.
Jenman remarks, "Every property that you would like to buy, let us know and we'll go through it with you. If you'd just like research, we can provide that, too. If you'd like to take it to the next step, then we can make an enquiry into that property, too. We can do that as a buyer, or on your behalf; either way we're just going to suss out the agent and guide you to buy the property."
The membership, Jenman emphasises, is strictly for home buyers (e.g., families, couples, retirees, etc.) and not property investors. He explains that the information and data they provide are just too valuable to basically give away to people looking to add to their bank accounts. He does, however, say that they would be able to help individuals looking to buy a property with the intention of living in it first and then renting it out in the future (which is what many first home buyers have in mind).
Meanwhile, home buyers watching the hour-long video receive valuable insider tips on how they can search for properties that are off the market and the common mistakes to avoid when buying a property.
"Every person that we've helped so far has bought a property within two months of membership," Jenman says. "The majority of our members have bought their properties within 30 days… Get in touch with me or Matthew, and we'll help you buy the property you like."
For more home buying strategies and to obtain the coupon code for the early membership, watch the video here: http://therealestatehelpers.com.au/buying/.