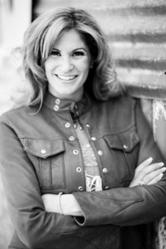 I'll equip you to succeed beyond your wildest dreams…if you let me
San Antonio, Texas (PRWEB) February 14, 2013
Dani Johnson was featured in a Forbes article titled How One Woman Went From Homeless to Millionaire In Less Than Two Years, written by Maseena Ziegler. Since posting live on February 13, 2012 it has garnered an astonishing 12k Facebook shares and 1.2k tweets over a 24-hour period.
Dani's story of rags to riches is currently the most popular and most read article on Forbes.com.
To compare, other articles currently on the "Most Read" list include Christopher Dorner's Manifesto Gets The 'Rap Genius' Decoding Treatment, with 260 shares, Grammy Winners 2013: The Full List, with 1.4K shares, and Obama's State of the Union Was Well Designed to Gull the Gullible, with 1.1K shares. New Data Suggests Obamacare Is Actually Bending The Healthcare Cost Curve has since slipped to slot 14 in trending articles.
Currently Dani is on her way to London, England for one of her live events called First Steps to Success. Thousands of clients from around the world fly in to participate in these events on a monthly basis, which has created a loyal and diverse community of individuals. Her uncommon methods equip people to grow their businesses, get promoted at work, increase strategic communication skills, as well as create more peaceful work and home environments, help others and lead lives of fulfillment.
With more than 10,000 client testimonials archived on her website, many of which tell the stories of those who have built their own six- and seven-figure fortunes, Dani's track record of results is without peer.
About Dani Johnson:
Dani Johnson is a best-selling author, internationally sought after speaker and syndicated radio show host. Her unique strategies equip her clients to make more money, annihilate debt and live the life they want to live. As an entrepreneur, wife, mother of five children and grandmother of four, Dani simplified her proven multi-million dollar expert business, money and relationship secrets into easy-to-follow methods that help people from all walks of life achieve the success of their dreams. Dani has a deep passion for taking care of orphans, widows, and the sick all over the world, and has inspired thousands of others to do the same. More information about her appearances, events and products available on http://www.DaniJohnson.com