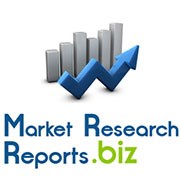 Albany, New York (PRWEB) June 27, 2013
Diabetes is one of the most common non-communicable diseases worldwide and is an escalating public health problem globally, with an estimated 347 million people living with diabetes worldwide (CDC, 2011d; IDF, 2013). Globally, the incidence and prevalence of diabetes are expected to continue to increase due to various factors, such as population growth, aging, urbanization, and the increasing prevalence of risk factors like obesity, unhealthy dietary habits and physical inactivity.
The World Health Organization's (WHO) estimates for 2010 show that globally, approximately 80% of all diabetes-related deaths occur in low- and middle-income countries, and that diabetes will likely be the seventh-leading cause of death in the world by 2030 (WHO, 2011; WHO, 2013).
To check out the table of contents, visit: http://www.marketresearchreports.biz/analysis-details/epicast-report-type-2-diabetes-epidemiology-forecast-to-2022
GlobalData's epidemiological forecast for prevalent cases of diagnosed type 2 diabetes in the 10MM except for Brazil is supported by longitudinal historical data. Historical data are obtained from studies in the respective countries which provide a detailed insight into the epidemiology of the disease in these countries. For Brazil, due to the limited availability of historical data, the most recently reported prevalence proportions were kept constant. GlobalData epidemiologists used nationally representative country-specific studies published in peer-reviewed journals or national health care databases to forecast prevalent cases of diagnosed type 2 diabetes in all of the major markets in this analysis.
GlobalData epidemiologists forecast that in 2012, there were 186.15 million diagnosed prevalent cases of type 2 diabetes in the 10MM, with 154.94 million diagnosed prevalent cases in the US, India and China combined.
Browse All The Report Of This Publisher Visit: http://www.marketresearchreports.biz/publisher/1
GlobalData's epidemiological forecast projects a substantial increase in the prevalence cases of diagnosed type 2 diabetes in the 10MM. The number of prevalent type 2 diabetes cases is increasing around the world due to the actual increase in the incidence of type 2 diabetes, along with the change in population demographics in the respective markets. Furthermore, GlobalData epidemiologists attribute the growth in prevalent cases to increased prevalence of risk factors associated with type 2 diabetes, such as obesity and physical inactivity, together with urbanization. GlobalData's analysis shows that diabetes is undoubtedly one of the most challenging public health problems of the 21st century, with an increasing burden of the disease in all the markets and its strong association with cardiovascular morbidity and mortality.
To Buy The Copy of This Report Visit: http://www.marketresearchreports.biz/analysis/169697
Table of Content
1 Table of Contents 4
1.1 List of Tables 6
1.2 List of Figures 7
2 Introduction 8
2.1 Catalyst 8
3 Epidemiology 9
3.1 Risk Factors and Comorbidities 9
3.1.1 Family history of diabetes is a strong predictor of type 2 diabetes 10
3.1.2 The risk of type 2 diabetes increases dramatically around age 50 12
3.1.3 The risk of developing type 2 diabetes increases as BMI increases 13
3.1.4 Gestational diabetes increases the risk of developing type 2 diabetes later in life up to 10 times 14
3.1.5 Up to 75% of adults with type 2 diabetes have hypertension 15
3.1.6 Nearly all type 2 diabetics also have dyslipidemia 16
3.2 Global Trends 16
3.2.1 US 17
3.2.2 5EU 21
3.2.3 Japan 25
3.2.4 Brazil 26
3.2.5 China and India 27
3.3 Forecast Methodology 29
3.3.1 Sources Used 32
3.3.2 Forecast Assumptions and Methods 43
3.3.3 Sources Not Used 54
About Us
MarketResearchReports.Biz is the most comprehensive collection of market research reports. MarketResearchReports.Biz services are especially designed to save time and money of our clients. We are a one stop solution for all your research needs, our main offerings are syndicated research reports, custom research, subscription access and consulting services. We serve all sizes and types of companies spanning across various industries.
Contact
M/s Sheela
90 Sate Street, Suite 700
Albany, NY 12207
Tel: +1-518-618-1030
USA – Canada Toll Free: 866-997-4948
Email: sales(at)marketresearchreports(dot)biz
Website: http://www.marketresearchreports.biz/
Blog: http://mrrbiz.blogspot.com/
Blog: http://mrrfocuseconomics.blogspot.com/